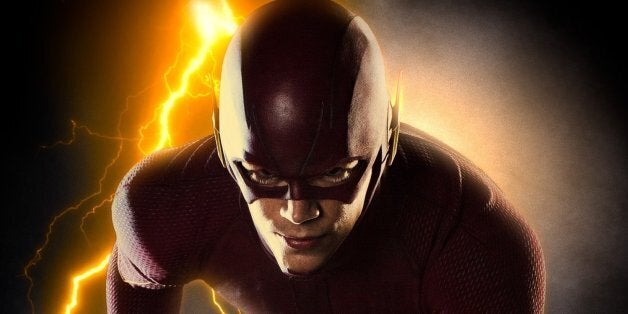 Bell Media always manages to get the last day of Canadian upfronts, and this year was no exception. While Rogers is taking a big risk with their primetime lineup, it's left Shaw and Bell to battle it out and, to be quite frank, there isn't a clear winner. For the most part, Rogers is sticking with what's tried and true (with the exception of the whole hockey and no-programming-at-10:00 p.m. things), while Shaw went on the offensive. It looks like Bell, CTV and CTV Two did too, in their own way, and the audience will be reaping the rewards.
"We were very impressed with the quality of programming at the screenings this year, and feel confident we've come home with the best TV programs available," said Phil King, president of CTV, sports and entertainment programming. "Drama was particularly strong this year, and we're thrilled to have picked up addictive, plot-twisting series, immersive, event-driven shows as well as fantastical and heroic programs."
It's an art trying to figure out how to juggle so many shows on the two channels, and Bell doesn't disappoint. Well, unless you're a "Dancing With the Stars" fan. Monday nights is a competitive night and with the reality dancing competition not bringing in the numbers it once did, it has been bumped to CTV Two six (!!) days post-ABC. So unless you live under a rock and have no access to the Internet you'll probably just tune into it on the American network (but there's always a possibility that it will air on M3 on Monday nights, though nothing's been confirmed).
Article Continues After Slideshow!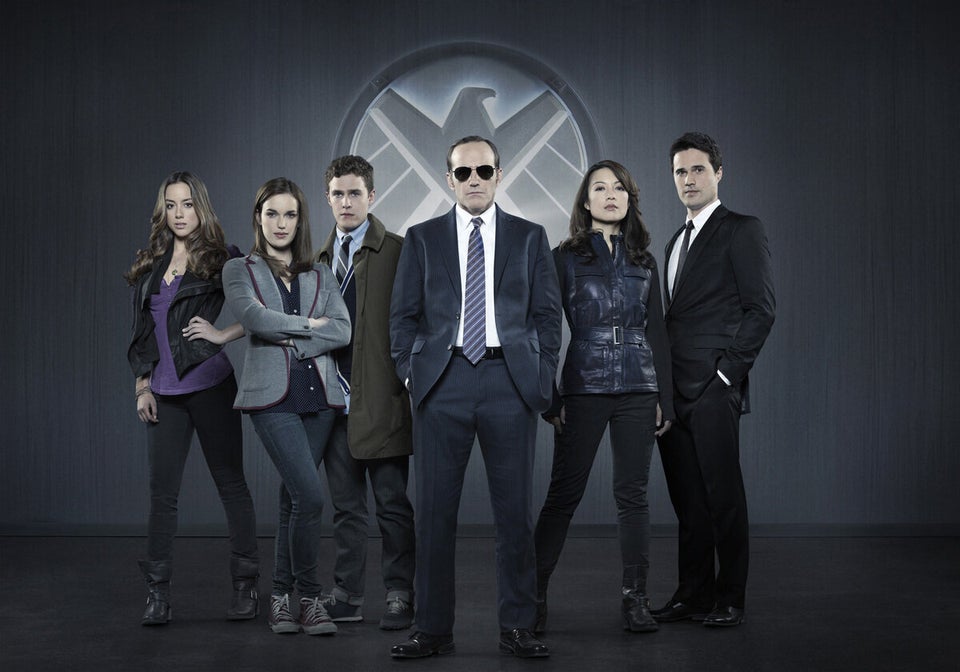 CTV 2014-15 Fall/Winter Lineup
Otherwise, it looks like a pretty stellar lineup if you're into superheroes, procedurals and Shonda Rhimes. OK, OK, I'm exaggerating a smidge. It's not all Marvel, DC Comics and crime/political/hospital dramas. There are also the reality mainstays that have served CTV and CTV Two well over the years (though some have changed nights) and two new sitcoms -- "The Odd Couple" and "The McCarthys" -- join the current hit comedies. So let's just say a lot of shuffling had to be done to cram it all in.
"The Big Bang Theory" moves to Mondays until the end of October (while CBS airs NFL football on Thursdays for the first six or so weeks). "Castle" returns to its former Monday-at-10 p.m. spot but instead of it being the post-"DWTS" slot, it will anchor Fox's awesome "Gotham" and ABC's meh "Forever" (which is airing a day earlier than the U.S.). Where's "The Voice," you ask? It will now air on CTV Two on both Mondays and Tuesdays.
"The Goldbergs" is now playing with the big boys and joins ABC's Wednesday comedy lineup, but will air a day earlier in Canada on CTV Two followed by "Anger Management." (Really?) "The Flash" bumps "Marvel's Agents of S.H.I.E.L.D." to 9 p.m., with "Person of Interest" rounding out Tuesday nights.
For those of us used to the "Arrow"/"Criminal Minds"/"CSI" trio on Wednesdays, well, two out of three ain't bad. "CSI" moves to Fridays, simulcast with CBS, and in its place will be "Grey's Anatomy," airing in pre-release.
Once football is done on CBS, the comedies will return and it'll be business as usual for CTV as well. "Big Bang," "The Millers" (which aired on Global its freshman year)," the last season of "Two and a Half Men" (finally!) and "The McCarthys" will start the night in funny form, and then it all goes bananas with Shonda Rhimes' new legal drama, "How to Get Away With Murder."
The other big move is "The Amazing Race," which will now air on Fridays. "MasterChef Junior" slides over to CTV Two and despite the second-season renewal of breakout hit "Spun Out," its timeslot has yet to be announced. CTV also ordered a holiday special of "MasterChef Canada," which will premiere in December. It's the first of its kind for the franchise, as teams of family home cooks battle it out against other families.
As for the midseason, look for the debuts of "Captain America" spinoff, "Marvel's Agent Carter," "CSI: Cyber," "American Crime" and "Secrets & Lies" (which is based on the Australian series of the same name and can be seen on CBC this summer).
It's as jam-packed as it gets, and Bell's specialty lineups aren't lightening up either. Midseason marks the debut of E!'s first original scripted drama "The Royals," which centres on a fictional British royal family (though its young leads, William Moseley and Alexandra Park, look an awful lot like Will and Kate). Elizabeth Hurley stars as the queen who is sick of all the media coverage and all her royal fans. Catherine MacLeod, senior vice-president of specialty channels and Bell Media production believes 'The Royals' is just one of many new dramas that are "poised to become water-cooler favourites this year."
Bell also just got a whole lot funnier. It already airs "The Daily Show With Jon Stewart" (on CTV and The Comedy Network), "The Colbert Report" (on Comedy), "Late Night With Seth Meyers" on CTV and "The Tonight Show Starring Jimmy Fallon" on CTV Two, but Comedy adds another Jimmy to its lineup. That's right, "Jimmy Kimmel Live" will premiere this fall on Comedy, becoming the cherry on Bell's top.
The announcement was made during Thursday's upfront, as Kimmel made an appearance via a taped message, crediting Toronto Mayor Rob Ford for bringing him Canada.
"Jimmy Kimmel's brand of cheeky humour is the perfect fit for Comedy's share-worthy, late-night lineup," said Catherine MacLeod, senior vice-president of specialty channels and Bell Media production. "Adding Jimmy to our already hilarious roster truly makes Comedy the funniest place in town."
"Younger" is the only new fall specialty show -- in this case, on M3 -- and stars Sutton Foster as a 40-year-old single mother who tries to get back into the workforce by pretending to be 26 (I wish). Debi Mazar, Miriam Shor and Hilary Duff round out the cast. Debuting midseason is "Jennifer Falls," starring Jaime Pressly as a woman who loses her job and has to reassess her life -- and what better way to do that than to move back in with her mom?
The Comedy Network boasts three new shows, the first being "Angie Tribeca," which is executive-produced by Steve Carell and wife Nancy Carell. Rashida Jones stars as the titular character (The name? AMAZING), a 10-year veteran of the LAPD, in this spoof of police shows (à la "Naked Gun" and "Airplane!"). Courtroom comedy "Benched" stars Eliza Coupe as an attorney who has a nervous breakdown and finds herself working as a lowly public defender. And "Buzzy's" comes from the creators of "Will & Grace," so I'm in. It stars George Wendt and Ashley Tisdale and centres on the goings-on at a barbershop just outside of Boston.
Bravo adds "Complications" to its midseason lineup as Jason O'Mara stars as an ER doctor whose life is forever changed after saving a boy during a drive-by shooting. And Jennifer Beals, Matthew Modine and Joe Morton headline "Proof," which follows three people trying to prove that there is an afterlife. It's got a bit of everything, from action and comedy, to reality and drama. If you're anything like me and hate change, the new timeslots for some old favourites are going to take some getting used to. (I still think "CSI" airs Thursday nights at 9 p.m., but I also still miss Gil Grissom so I digress.) But once we've adapted (hey, we always do), then CTV is as (super-)powerful as they come. But don't count out Shaw just yet.
Here are CTV's and CTV Two's fall schedules (all times ET):
7:30 p.m. "The Big Bang Theory"
7:30 p.m. "The Big Bang Theory"
9 p.m."Marvel's Agents of S.H.I.E.L.D."
10 p.m."Person of Interest"
7:30 p.m. "The Big Bang Theory"
7:30 p.m. "The Big Bang Theory"
8 p.m."The Big Bang Theory"
9 p.m."Two and a Half Men"
10 p.m."How To Get Away With Murder"
7:30 p.m. "The Big Bang Theory"
7 p.m."The Big Bang Theory"
10 p.m."Anger Management"
7 p.m."The Big Bang Theory"
9:30 p.m."Anger Management"
10 p.m."Anger Management"
7 p.m."The Big Bang Theory"
8 p.m."The Mysteries of Laura"
9 p.m."Law & Order: Special Victims Unit
10 p.m."Anger Management"
7 p.m."The Big Bang Theory"
8 p.m."The Vampire Diaries"
10 p.m."Anger Management"
7 p.m."The Big Bang Theory"
8 p.m."MasterChef Junior"
10 p.m."Anger Management"
8 p.m."Dancing With the Stars"
10 p.m."Anger Management"
Popular in the Community