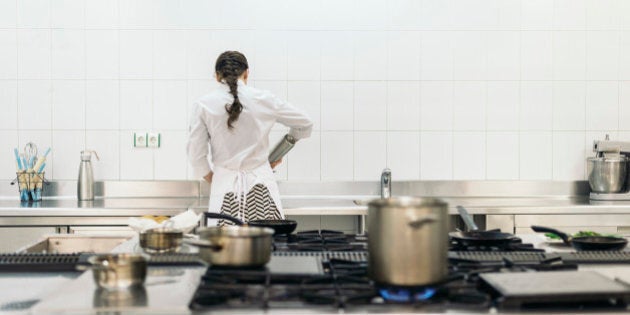 Every day it seems there is a new study or announcement on what we should or shouldn't be eating. Recent headlines include the Healthy Menu Choices Act, which came into effect on January 1st 2017, requiring restaurant chains and other establishments to post calorie counts for their menu items. Canada's Food Guide is being revamped with better recommendations and the latest scientific evidence.
Food manufacturers are being advised to eliminate trans fats and to lower added sodium and sugar. It can be challenging for the consumer to keep track of all the changes, yet alone utilize them in their daily diet! This leads me to wonder: Will the next generation of chefs from culinary schools be up to date on the latest cooking and nutrition trends?
I was introduced to a new way of culinary thinking when I met with the faculty at Centennial College's School of Hospitality, Tourism and Culinary Arts. They are not only including mandatory courses on nutrition, but are also effectively communicating how healthy cooking must be a component when dining out. They teach the students how to bring out the best flavours in their meals without solely depending on sugar, salt, unnecessary fats and deep-frying. This is music to my ears!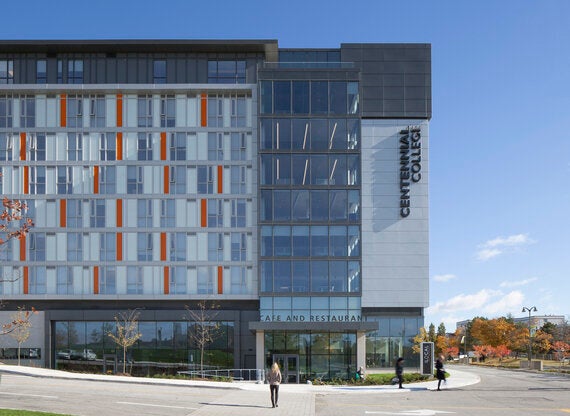 As an established caterer (Rose Reisman Catering) for corporate meetings and events, hot school lunches and personalized home replacement meals, healthy eating is at the top of my priorities. I'm concerned about the health of our nation and have tried to play a part in educating fellow Canadians on how to improve their diet so they can live longer and healthier lives. These necessary changes involve every part of the food industry - from manufacturers, restaurants, culinary schools and the government.
For many of us who lead a busy, frantic lifestyle, eating out has become a way of life - which Canadians have been doing at an increasing rate for the past 25 years. Chefs from culinary programs over the decades have been taught primarily the classic methods of cooking, which leans towards using excess fat, salt and sugar. These three ingredients are often the magic to tasty meals, causing our taste buds to become dependent on these flavours.
This style of cooking is slowly becoming extinct. Customers are more health-conscious today and are demanding healthier fare when eating out. Sugar, salt and certain fats are deemed the culprits where our health is concerned, leading to chronic disease. As education is the means of communicating these new demands, we look to our culinary schools to train the new generation of chefs. Most of the student chefs I hire don't have the experience and understanding of how to cook meals with lower fat, sugar and sodium.
This past fall, I was invited to an incredible health-conscious Italian dinner at the new Centennial College restaurant, The Local Café and Restaurant. I had the honour of dining with Dean Joe Baker, a true inspiration to the college, who is leading the way when it comes to combining the art of cooking with a nutritional focus. When I heard that healthy cuisine, not a traditional high fat and high sodium dinner was being served, I couldn't wait to attend.
This special evening was one event as part of CentItalia, a partnership between the Italian Chamber of Commerce of Ontario and the college to provide a week of prominent chefs, food and wine experts, restaurateurs, influencers, educators, journalists, and foodies coming together to celebrate the charm and simplicity of the Italian way of living, with health being on the forefront.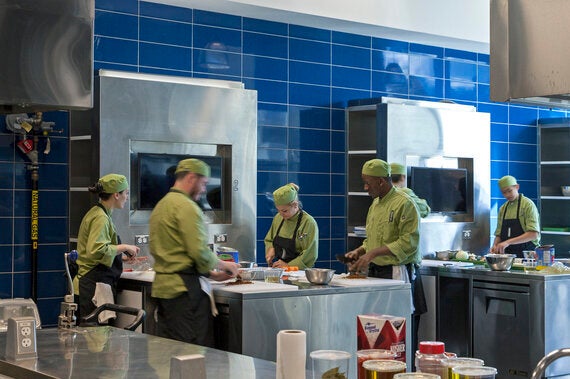 What took me by surprise were the Chef's sous chefs, the very talented and creative Centennial culinary and hospitality students who were serving the meal. These students are able to hone their skills at the new Centennial facility, which is state of-the-art and home to the Culinary and Baking programs, and which places an emphasis on teaching students how to integrate nutrition into their skill set, as well as on the job training at the school's own Local Café and Restaurant with a from-scratch cooking and baking philosophy.
The café features homemade breads and pastries made by the baking students. Local products are sourced and used to prepare nutritionally balanced and wholesome menu items.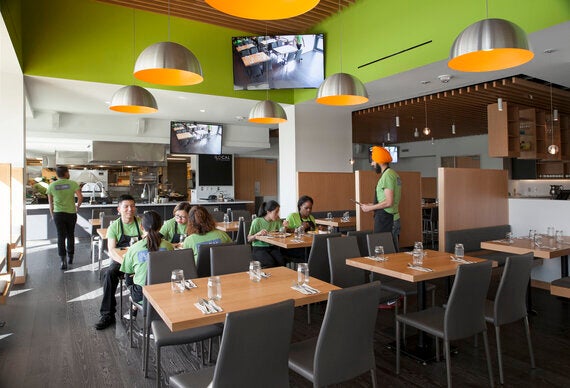 The School of Hospitality, Tourism and Culinary Arts' new spaces include 3 culinary arts labs, 2 baking and pastry arts labs (including a commercial bake lab), a beverage tasting room and 8 interactive classrooms all outfitted with the latest in instructional technology. As Joe Baker boasts, "It's the first events experiential learning lab in a Canadian post-secondary context. The students will be running the events, they'll be running the catering department and it will be hands-on learning for them that doesn't exist anywhere else right now."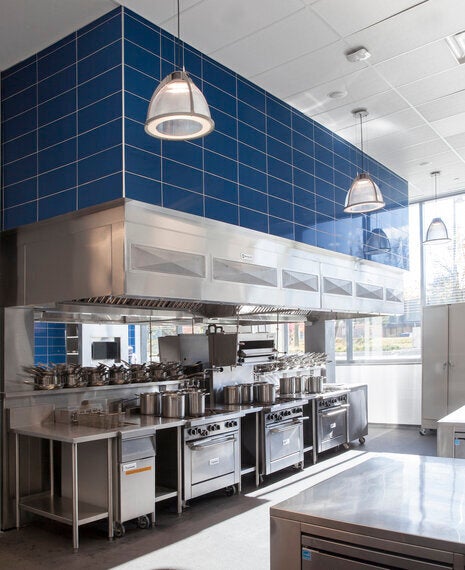 As demands in our meals are evolving, so must the training ground for our future chefs. The real challenge is how to enhance our food without depending on the traditional methods of cooking. Nutrition as the building block of learning to cook is essential. The proof is that delicious and healthy food is not an oxymoron. They can be the perfect match to an outstanding meal and the new wave of culinary expectations.
Understanding what goes into a healthy diet and bringing out the best flavours, tastes and texture is key to training the next generation of chefs. Centennial deserves our individual and province's support as they take these fundamental steps in improving our nation's health.
Follow HuffPost Canada Blogs on Facebook