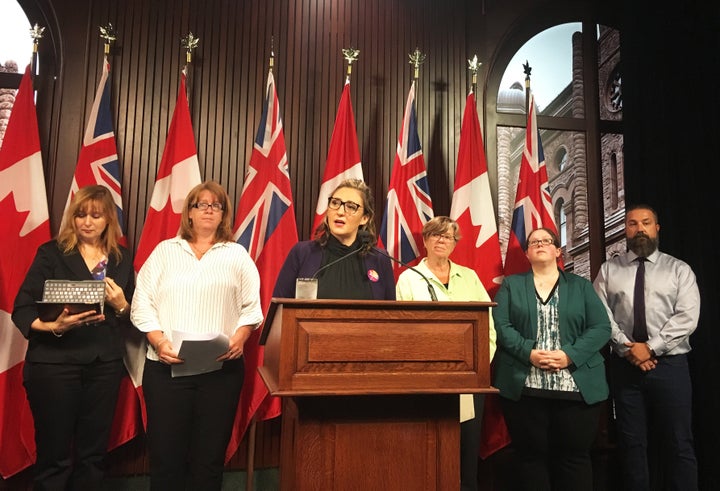 TORONTO — A union head who represents non-teaching staff at Ontario's schools says she expects her members to vote in favour of going on strike.
"This is a group of workers that has suffered a lot in the last few years," Laura Walton, president of the Canadian Union of Public Employees (CUPE) Ontario School Board Council of Unions told reporters at Queen's Park Tuesday.
"I expect that we'll have a good strike turnout with a strong strike mandate."
Strike votes start Tuesday for the 55,000 workers Walton represents, including custodians, social workers and psychologists. The local votes continue until Sept. 15.
"I expect that we'll have a good strike turnout with a strong strike mandate."
Negotiations with the government will continue on Sept. 17 and 18, Walton said. If an agreement is not reached, the union will have a mandate to give five days' notice and then start a work-to-rule action, rotating strikes or full-on strike.
Asked if it's still possible for a strike to be avoided, Walton said she'd leave it to the government and local trustees at the bargaining tables.
"We're willing to come back to the table and have good, fruitful discussions, but we all share a responsibility in this," she said. "So if we want to make sure that that is avoided, then they too need to come willing to work with us."
Contracts for non-teaching staff and teachers expired on Aug. 31.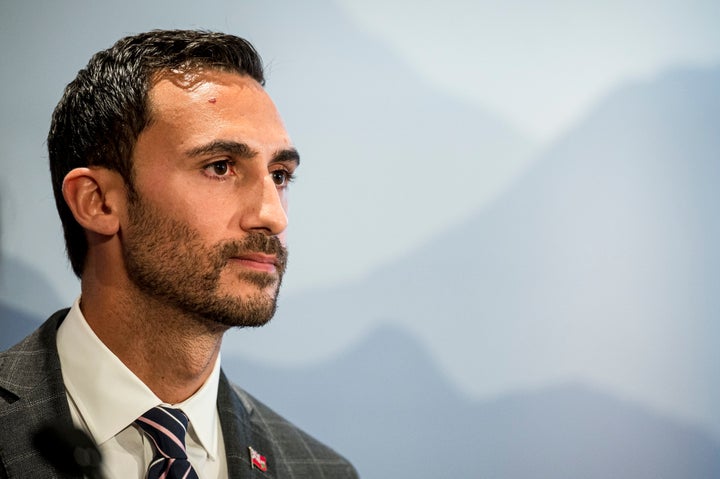 The government wants new contracts in place as soon as possible, a spokeswoman for Education Minister Stephen Lecce told HuffPost Canada Tuesday.
"With the school year beginning, it is important that parents, students and educators have predictability. We continue to call on all parties to reach a deal as soon as possible to provide predictability and confidence to parents, students, and educators alike," Alexandra Adamo said by email.
"Our students deserve no less. Our government will continue to negotiate in good faith in order to reach a deal that makes sure students remain in class."
Earlier: "Guys, don't pull this strike nonsense," Premier Doug Ford warns teachers. Story continues after video.
Walton and her members said that cuts made by Premier Doug Ford's government are resulting in layoffs and potentially unsafe conditions for students.
Schools will be less hygienic because of cuts to grants for student needs, said Nora Shaughnessy, a custodian with the Peterborough, Victoria, Northumberland and Clarington Catholic District School Board, who was also at the press conference Tuesday.
She said her school board laid off 11 custodians in June and has sent out a new cleaning routine which is too lax.
Her team will no longer clean "touch points" like light switches and door knobs every day, she said. And there will be less sanitizing in gymnasiums and bathrooms.
"It shouldn't be this way. We should have our schools funded to provide proper standards of cleanliness and sanitation," Shaughnessy said.
This story has been updated with comment from Minister Stephen Lecce's office.