OTTAWA — The head of Canada's largest union is lashing out against an anti-Conservative strategic-voting campaign.
In a letter to the non-partisan group Leadnow, Paul Moist, the national president of the Canadian Union of Public Employees (CUPE), said he has supported the group's "good work" in the past but he is disappointed in their plan to try to elect "so-called progressive candidates who can defeat the conservatives."
Leadnow is asking Canadians who want to see Stephen Harper and the federal Conservatives defeated on Oct. 19 to sign a 'vote together' pledge.
The goal, campaign manager Amara Possian told The Huffington Post Canada, is to defeat Conservative candidates by uniting centre-left voters around one candidate in selected ridings. Leadnow plans to share information about candidate positions – on the economy, environment and democratic reform – as well as data gathered about who has the best chance of winning, based on past election results from 2006, 2008 and 2011 transferred on new riding boundaries and on current polling. As of Monday afternoon, 23,973 people had signed the pledge.
"This is a mistaken strategy that will only lead to unintended consequences," Moist, whose union supports the NDP, wrote in a letter dated April 10.
Leadnow is targeting 11 ridings where the Tories won with less than 50 per cent of the vote and where the group has organizational strength. These are:
– Elmwood–Transcona (Winnipeg)
In Vancouver Granville, for example, Leadnow supporters have already knocked on 10,000 doors. Possian said the group included a balance of friendly NDP and Liberal ridings.
It is the inclusion of the Liberal Party and the Greens that has Moist all riled up.
"Neither the Liberal Party of Canada nor the Green Party are progressive," the president of the union representing some 628,000 Canadian public workers said in his letter. "Both parties have very right-wing economic policies, do not stand for working families or public services. Only the NDP has a progressive platform," he stated.
Even with expensive detailed riding-by-riding research, Moist added, strategic voting strategies don't take into account campaign shifts or voter turnout.
"At best, it is a guessing game that tends to favour the Liberal Party and, in many cases, the Conservative Party by preventing people from voting for the NDP."
Possian dismissed Moist's complaints and others like it.
"In every place where somebody who wants to vote NDP is voting Liberal, there is somebody [somewhere else] that wants to vote Liberal that is voting NDP in our community," she told HuffPost.
While Leadnow is not advocating a vote-swap campaign, Possian believes it all comes out in the wash.
"We polled our community to ask them what type of campaign we should run, and the number one thing was defeating the Conservatives," she said. "We also care about the issues, but we know that we can't make any progress with this government. So we are doing what we can in the next election to create more favourable conditions to elect MPs who can actually push for change on climate, democracy and economy."
Moist isn't the only person worried about Leadnow's unite-the-vote campaign.
Green Party Leader Elizabeth May told HuffPost last week that, while she is a big fan of Leadnow and those who formed the group, she thinks people should vote for the party they like rather than the party they think can win.
"I don't like strategic voting. I don't think it works," she said. When she ran against Conservative minister Gary Lunn in Saanich–Gulf Island, May said, she was told that she was going to split the vote and that the best choice was the Liberals. She won by 7,346 votes – in part because that Liberal vote collapsed and rallied round her.
The Greens will be sharing internal polling data with Leadnow, she said, to ensure the group knows where the party's strengths lie.
"I do worry about friendly fire. Where Greens can win, I think the movement that supports Green policies needs to know that they should be voting Green," she said.
Past indicators of vote results are not future indicators, she added.
NDP Leader Thomas Mulcair's principal secretary, Karl Bélanger, agrees. He had a one sentence response to Leadnow's campaign.
"The best way to get a true progressive government is to vote for what you believe in and elect a majority of NDP MPs," he wrote in an email.
Vancouver Quadra MP Joyce Murray campaigned for the Liberal leadership by proposing that centre-left parties co-operate to defeat Stephen Harper and bring in electoral reform. She said Monday that, speaking on her own behalf, she is quite supportive of grassroot campaigns that encourage progressive change. She knows many Canadians are concerned that vote splitting on the centre-left could allow the Conservative to squeak back into power without a majority of the votes, she said.
"To me, this is people taking action because they care about their country and their democracy and are concerned about what is happening under Stephen Harper. An initiative like this that shows that people are interested in public policy and in politics and are taking actions themselves and not waiting for someone else to do it for them is positive. It's a healthy form of activities."
Murray said she "absolutely" disagrees with Moist that the Liberal and Green parties are not progressive. "I don't even want to dignify that with a response…. I disagree with that opinion."
The Liberals' national director, Jeremy Broadhurst, said the Grits don't always agree with Leadnow on every issue, but "we're supportive of any Canadian organization that works to get people, especially young people, involved in public affairs."
Leadnow's head campaigns director, Jamie Biggar, told HuffPost that he will take a few days to respond to CUPE's letter.
A number of concerns that Moist raised do not apply to Leadnow's campaign, Biggar said, because the group isn't giving a blanket endorsement to one party. It is making local calls based on which candidate people who have signed the pledges believe will be the best choice, he said.
Some of the most progressive policies, the Canada Pension Plan and medicare, happened when the NDP and Liberals worked together, he noted.
"What we know is that Liberal, NDP, and Green voters share a lot of values … so our focus right now is bringing those people together," he said. "Whether or not those parties positions are acceptable to [our] community, that will be up for them to decide during the election itself."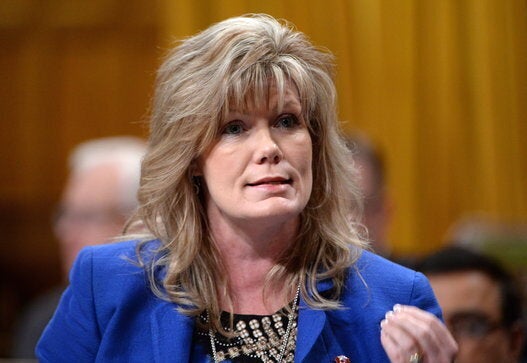 Notable MPs Who Aren't Running Again
Popular in the Community