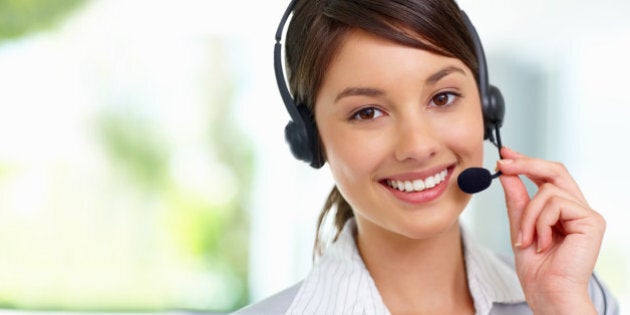 Providing great customer experience is no joke given that in today's global economy, companies can -- and do -- sell just about anything. While what you sell remains important, how you sell it is in some cases eclipsing the products and services you're promoting.
With the rise of social networks and mobile devices, customers can buy anything anywhere, and are no longer bound by borders, location or, in many cases, loyalty.
They're no longer satisfied with 1-800 customer service numbers or willing to waiting for the "next representative" to help them out. And they're ready to turn to a competitor if their instant and urgent need for service isn't met.
In fact, 42 per cent of consumers believe a brand should answer a question or address a problem within the hour, regardless of day of the week or time of the day.
So how do you win and hold onto the hearts of your customers? You provide outstanding customer service. Here are three ways to foolproof your customer service experience.
Make customer interactions frictionless. Social networks, mobile devices and affordable computing, made possible through cloud computing, have made nearly every aspect of life connected and frictionless. Your customer service approach needs to do the same thing, so if you're not using apps to serve your customers, you may be missing out. Research shows that 94 per cent of customers who have a low-effort or frictionless service experience will buy from that same company again. Those who have a poor customer service experience? Watch out. Nearly everybody (95 per cent) will talk about a bad customer service experience to an average of 21 people.
Value your customer's time. With 71 per cent of consumers saying that valuing their time is the most important thing a company can do to provide them with good service, ensuring speedy resolution of customer concerns should be a top priority. Make sure you have the right tools in place to accelerate customer interactions and make sure that you're only taking up the time that you actually need to solve their problems or make that sale. Solutions like Desk.com, an out-of-the-box customer service app, provides a single place for SMBs to easily manage all customer service channels. This means that your customer service reps will do less piecing together a customer's story and more answering their questions.
Don't wait for the complaint. If your customer service reps are more on the defense, not the offence, when it comes to dealing with issues, it's time to re-examine how you're handling customer calls. ith 96 per cent of customers never complaining directly about a bad service experience, but simply leaving for a competitor, it's crucial to handle things right the first time. Consider investing in a customer relationship management solution that gathers and manages all of your company's customer information in one place, so that each member of your team can store and access a detailed customer snapshot all in one simple yet comprehensive hub.When faced with any issues, especially those that are sensitive or escalated, it's imperative that every customer interaction is handled with care.
By removing the friction, valuing customer time and pre-empting a grievance, you'll be able to outshine your competition. Remember, your product is only as good as your customer service.
Follow HuffPost Canada Blogs on Facebook