Every week, a new product or trend becomes the one thing that will solve all your beauty woes but in some instances, the item in question truly changes the face of beauty.
Customizable beauty is one such innovation that's poised for longevity because it addresses a major consumer demand for options — everyone's beauty and skin care needs are unique and our products should reflect that.
Cover Girl, for instance, recently took on this fast-growing trend by launching its Custom Blend app, which, according to WWD, "leverages facial recognition technology and artificial intelligence to mix and match unique shades of foundation specific to their customer's skin tone."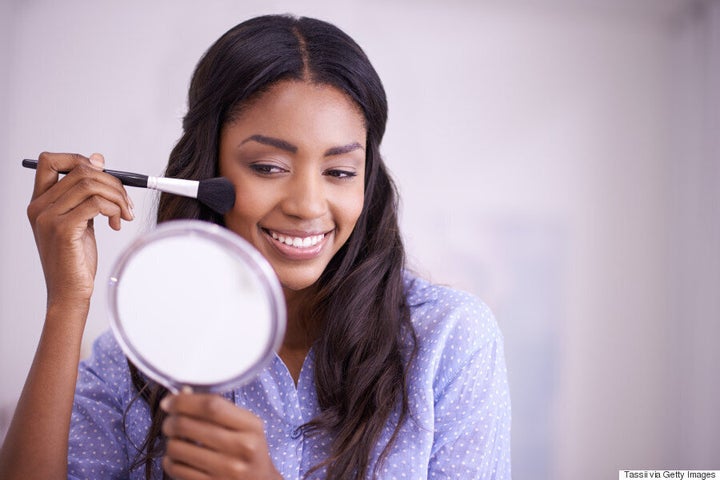 Christie Lazo, a beauty enthusiast, says she has struggled to find products that work for her finicky and ever-changing skin.
"Finding makeup for myself is tricky, particularly skin tone related products," she says. "I have combination skin, so some products can make me super oily. Most significantly, I have tanned skin, which varies from a medium to medium-deep. I tan so easily that I can be a medium in the morning, get some sun, and very quickly becomes medium-deep by the afternoon. How do you find a foundation or concealer to keep up?"
When customizable beauty products started cropping up, she was intrigued and it ended up paying off, letting her cut down on what she typically spends on makeup.
"It allows me to create the shades I need without having five different shades of foundation constantly in my collection for example, as well as practice the creative/scientific art of makeup," she says.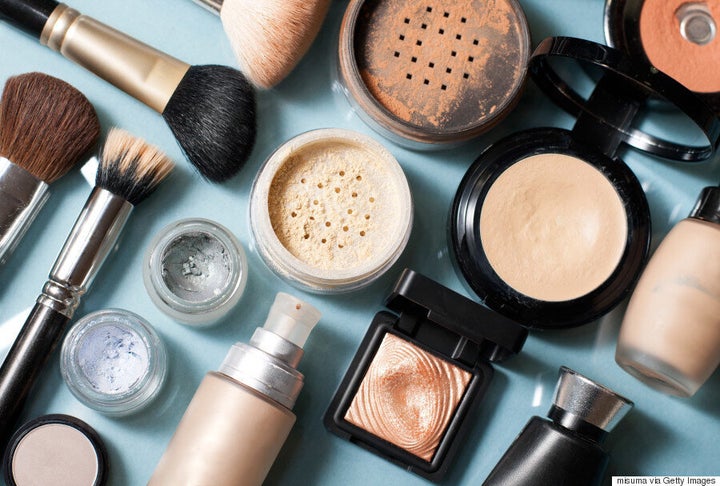 While the introduction and the rise of customizable beauty products have been a pleasant surprise for her, Lazo feels there's still work to be done, especially in relation to certain minority groups who often find themselves left out when it comes to makeup.
"Brands have not yet caught up with the demand of POC makeup artists and lovers," she admits.
She's right but beauty brands are definitely starting to rise to the occasion and the evidence is on store shelves where the range of shades today versus ten years ago has expanded significantly.
The incredibly accommodating beauty products below are just a few of the customizable options available for discerning beauty consumers.
Bite Beauty Lip Lab, $55-$150
Canadian-based Bite Beauty was one of the first brands to champion the concept of customized beauty. At the Bite Beauty Lip Lab, customers can blend pigments to create the exact shade they want along with a custom finish and scent. A bespoke lipstick will run you $150 for two unique shades. A lower priced custom option allows you to select from over 200 shades and adjust the finish and scent for $55.
Lancôme Le Teint Particulier Custom Foundation, $80
A scanner is used to read your skin and is able to recreate your exact tone utilizing 20,000 available pigments.
Function of Beauty Personalized Shampoo & Conditioner, $36-$46
Create a hair profile on Function of Beauty's website and they'll analyze the data sent using proprietary algorithms. In a matter of weeks, you'll have a custom shampoo and conditioner completely suited to the needs of your mane sent to your door. You'll be pleasantly surprised to see your name printed on the bottles for a special touch.
You can even customize the coverage based on how many drops you add to your favourite product. One drop will result in sheer coverage while three drops will give you full coverage.
Skin Inc. My Daily Dose, $112
Serums are another growing trend and Skin Inc. My Daily Dose makes it possible to create a custom blend. Choose three serums that address your major skin concerns and simply mix them together in a separate vile that's provided.
The Body Shop Shade Adjusting Drops, $22
The Body Shop Shade Adjusting Drops allow you to darken or lighten your foundation. You may have purchased a foundation that's a 95 per cent match with your skin but these customizable drops will kick it up to a hundred.
Anastasia Beverly Hills Lip Palette, $62
This popular lip palette by Anastasia Beverly Hills was created with customization in mind. It even comes with a mixing plate and spatula so you can create custom colours using the 18 shades that range from primary colours to neutrals.