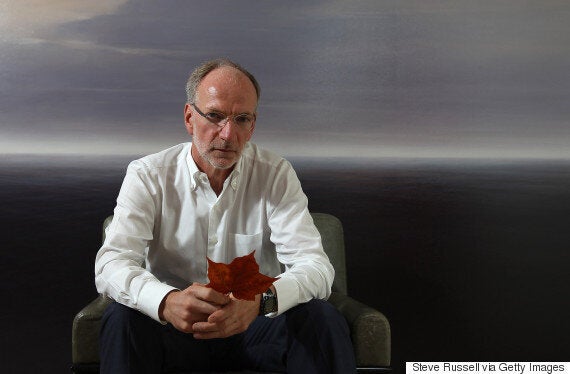 Hubert T. Lacroix, president and CEO of CBC/Radio-Canada. (Photo: TORONTO STAR/STEVE RUSSELL)
One morning in 1970 as a CBC radio program host in Churchill, Manitoba I ended up broadcasting to myself. The first person to arrive at the station each morning was responsible for turning on the transmitter, which I neglected to do. Peter Mansbridge, whom I had replaced at the time, did not leave instructions on how to flip the switch before he left. CBC is in danger of flipping a much bigger switch that could spell the end of public broadcasting in Canada.
Looking back, it really began in 1992 when CBC TV took a gamble that ignored its most important asset, the public. Then-president Gerard Veilleux and his board of directors moved the flagship national news program from 10 .p.m to 9 p.m. The president claimed preposterously that people were going to bed earlier; research showed that was untrue, and managers thought there were enough internal checks and balances to stop the move to 9 p.m. They were wrong. The change was made and the audience plummeted to new lows.
Flash forward to this century. Government-appointed CBC presidents, the latest being Hubert Lacroix and his CBC board of directors, have made or been induced by managers into: making massive cuts to the CBC Radio budget, ignoring basic radio programming strategy; introducing ads on Radio 2 only to have the CRTC order them to stop; cutting local TV news programs, then expanding them, then cutting them again; turning off TV transmitters in cities smaller than 200,000 people; bidding for unprofitable Olympic rights; launching radio "stations" only available on the Internet; launching a streaming music service with zero revenue in five years; competing for newspaper readers, ignoring it is the Canadian "Broadcasting" Corporation; announcing that CBC will double revenues from digital services, which were almost zero to begin with; watching TV ad revenues in 2015 plummet to their lowest level in history; setting a goal to double the monthly audience reach of CBC Internet services (CBC.ca), ignoring the fact that CBC TV already had a daily reach exceeding CBC.ca.
The long series of ill-formed, unaccountable decisions... makes it clear that an inexperienced, government-appointed president and board of directors is a root problem.
The past decade has seen a cornucopia of management incompetence.
CBC has announced a new strategy that could equal the 1992 disaster of moving The National. CBC is making Internet services the top priority and CBC TV the lowest. Radio, too, will be less important than Internet services. The success of the new strategy will be judged primarily on an internal survey commissioned by CBC, not traditional audience measures from independent surveys.
Let's talk about audience measures. The most important audience statistic for radio/TV/Internet is the number of people using a service in the average moment of a program or day. For example, Don Cherry likes to point out his few minutes between periods has more viewers than the average number watching the NHL game.
CBC/SRC.ca's average moment audience for its Internet services, according to comScore, was about 10,000 people in a recent month. This is a small number considering there are 35 million people in Canada; it is in the realm of niche rather than mass media. It is worth mentioning that CBC Internet services are not start-ups, but have been around for 20 years. An hour can't go by without CBC radio and TV reminding you a dozen times to check out CBC.ca, yet the audience remains minuscule.
By comparison CBC English and French TV services, including news channels, had a combined average moment audience of over 500,000 viewers and CBC radio services had an average moment audience of almost 300,000 listeners, according to CRTC reports.
CBC viewers, listeners and readers may be engaged in different activities but these numerical differences are huge. Yet CBC is reducing the emphasis on established mass media, radio/TV, and increasing the focus on niche, digital media, which will compete with Internet behemoths like Facebook and YouTube.
The new federal government has kept its promise to increase the budget of CBC and it recognized the CBC management problem by calling for a new accountability plan. The newly announced review of CBC and related cultural organizations is another sign the Trudeau government is serious about the CBC and its future.
The CBC's fateful decision to move the national news and the long series of ill-formed, unaccountable decisions since then, makes it clear that an inexperienced, government-appointed president and board of directors is a root problem. The government's review should address this problem.
Here is one option the government's review of CBC might consider. The government could replace the CBC board with an arm's-length Public Broadcasting Commission. The new commission would be comprised of a cross-section of Canadians, who would be chosen based on their knowledge of the arts, broadcasting and journalism. Every region would be represented proportional to their population. The commission would be chaired by two people, one English, one French. The PBC would be far more representative of the media-consuming public and act as a sounding board for management, as opposed to the present model where the CBC board, mostly party loyalists, determines both overall direction and even programming strategy.
The PBC would hire professional managers to run the CBC, assess programming plans proposed by these managers and agree on the objectives and budgets for radio, TV and Internet services. The commission and CBC managers together would establish overall strategy. Professionals would devise programming strategies, not a board of accountants and lawyers with political ties. The PBC would review the performance of CBC in a transparent fashion, replacing the current system where the president and the board review their strategies in secret. The PBC would be funded from savings by downsizing CBC's large corporate office.
The PBC would advocate for government funding, seek out other sources of support to replace advertising and restore ownership and control to Canadians. Most importantly, the public would decide when is the right time to flip the switch to abandon radio and TV, if ever.
Follow HuffPost Canada Blogs on Facebook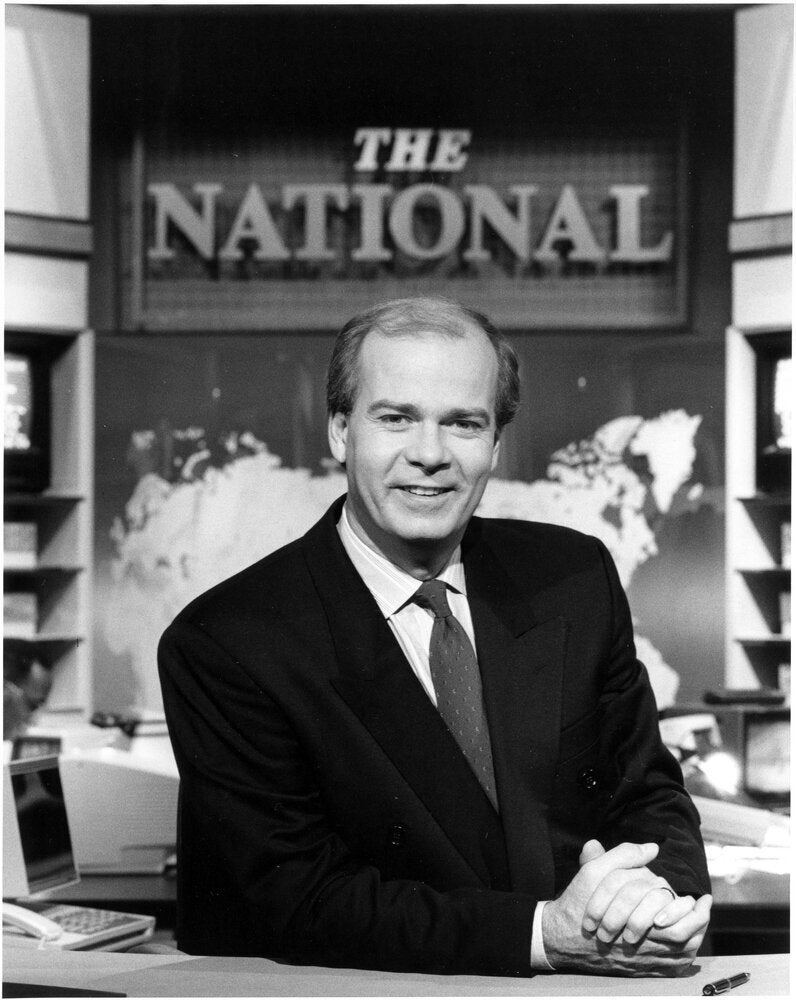 Peter Mansbridge's Style Evolution