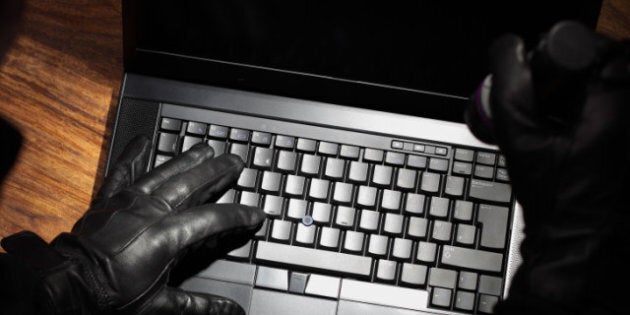 A few months ago, I found out from my 10-year-old that a girl in her class has uploaded a video on YouTube about her. This girl was an on-and-off friend of my daughter, and I've questioned the friendship for some time. I could never have imagined that a small school tiff led her to produce a video announcing her dislike of my daughter. But she was quick to admit, quite openly, that she created the video. She even gave the kids, including my daughter, the name of the video and what she had said. I reviewed the comments below the video -- my daughter noted the number of her friends also on YouTube, mostly attacking this girl for posting the video in the first place.
I doubt my daughter understands the ramifications of what's on the video but she was smart enough to understand that this is not something you do normally to a friend, especially if the spat was minor. Or was it minor? And is this behaviour an anomaly? Now, I'm not so sure, but I am thankful she chose to come to us with this as opposed to dealing with it herself.
I should be grateful that this was a minor incident compared to the ones I've seen in the news. We all read about the 11-year-old boy in Pickering who recently commited suicide before he was to attend the trial of his bully. Mitchell Wilson not only had to live with the death of his mother a few years ago; he was also afflicted with muscular dystrophy. He was told that he would eventually be unable to walk. But he walked everyday to try and slow down the degenerative effects of the disease. And it was during one of these walks that he became an easy target for one 12-year-old bully.
"Mitchell was out with his father's iPhone, listening to music and calling home about supper, when the 12-year-old bully decided to take the phone as his own. He jumped Mitchell. He pounded him. He slammed Mitchell's head so hard into the pavement that his teeth broke," according to a news report.
While the boy was punished, Mitchell suffered anxiety attacks. This was further compounded by the bully's friends, who continued to terrorize him. Eventually, it came to an emotional head and the day before the trial, he made a decision to make his suffering stop: ".... Mitchell did not want to face another day".
In today's democratization of content, people do post things that are inappropriate and I've witnessed friendly, diplomatic disputes on Twitter. But for the most part that's among mature adults... mature is the operative word. Kids are not so discrete. They respond to the moment and openly display their attacks without any thought to consequences of their actions. Their weapons are words. This is more hurtful because it's displayed for the world to see and the more views or responses seem to validate the original posting. It's extremely easy to build this audience. The power of the spoken word, as I've seen in my line of work, can reach many from the school yard to the classroom, and inevitably to the computer screen. The more controversial, the greater the appeal -- many times at the expense of someone's reputation and honour. The scariest part of this is the speed at which this information is viewed and shared, putting the innocent victim at the very centre of attention for all the world to see.
The other day, I heard about a teacher who created a strong analogy of bullying to her students to bring home the stigma attached to it. She noted that bullying was like taking a piece of paper and crumpling it up and then trying to flatten it out again. The crumpled lines are difficult to remove and this represents the emotional scars that remain long after the bullying has ended. They will never go away. It's nice to know that this type of education is happening in the classroom. It begins with the kids.
I went to look for the video again and this time a message popped up that it had been removed by the user. Perhaps she was found out; or perhaps she realized what she had done. It doesn't really matter at this point. The damage had been done and it's left a little girl wondering what she had done to deserve this. What I fear is the ease that this has been developed. The web has given people the ability to build voice at incredible speed and reach. It never occurred to me that I would be experiencing it firsthand.
I love the work that I do and I often tell family and friends, mostly naysayers of social media, that you just need to be aware what your kids are doing online and ensure the communication is open. That does not give you control of what happens, but it mitigates the fallout, if any. I don't want to shield my child from the web, but the reality is that she will receive the note one way or another: at school or even by phone. I just want to make sure I've taught her enough to come us, her family, when these things are beyond her control.
Popular in the Community