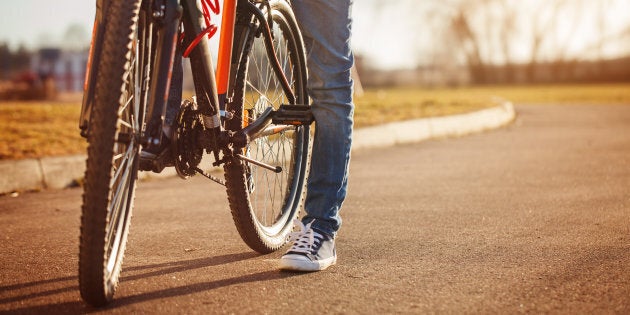 A Winnipeg man is hoping to get more Indigenous youth involved in cycling, an activity he says could be more equitable.
"It's all about bringing equity to a sport that is very accessible," Adrian Alphonso, who is Anishinaabe/Guyanese, told CBC News this week.
"Any cultural background, age, gender could ride a bicycle. Step two is ... finding where to service your bicycle. We need to make sure that community and retail bike shops, bicycle groups and associations are open to having Indigenous people a part of their programming."
Alphonso — who has been a lifelong cyclist, works in bike retail, and is an experienced bike mechanic — volunteers with The WRENCH, a non-profit Winnipeg organization aimed at "removing barriers to building, repairing and maintaining bicycles with a focus on educating youth." They focus on youth education, run a bicycle recycling program, and sell used bikes, according to their website. The WRENCH also gives bicycles to Indigenous and newcomer youth, according to CBC News.
Bicycles aren't cheap
The health benefits of cycling have been widely touted — and include better cardiovascular fitness, increased muscle strength, and better joint mobility — and is considered a valuable form of exercise in an era when nearly one third of Canadian youth are overweight or obese, according to Statistics Canada.
But they don't run cheap. The least expensive children's bicycle at Walmart Canada is $68 for children age four to six, and for older kids a new bike can cost as much as $250. Helmets for kids range from $11.93 to $109. At Canadian Tire, kids bikes range from $69.99 for one with training wheels up to $500 for a mountain bike.
There are benefits for youth
A program in British Columbia that's been getting First Nation youth involved in mountain biking and trail building has seen a lot of success in its goals of "bringing kids together and getting them outdoors,'' according to Kootenay Coast Mountain Culture Magazine.
Biking is also just fun
"A bicycle can be transportation and it can be recreation," Alphonso said.
"When you got a tool that combines both, maybe it can better a person's day for sure."
Popular in the Community