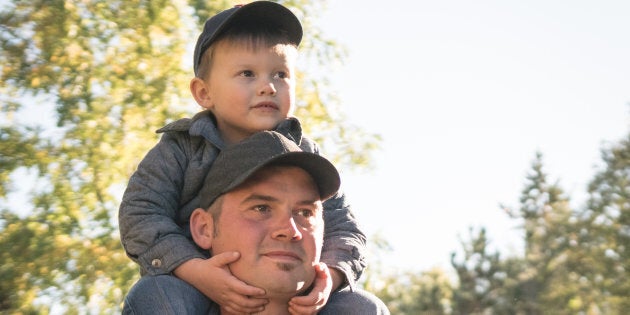 The campaign features 31 videos and direct mail — each for the 31 days in December — encouraging Canadians to donate to CF Canada and "Be the reasons for a cure," as their campaign slogan states. Upwards of $244 million, spanning over 50 years, has been put towards the research and support for cystic fibrosis and those living with it.
According to CF Canada, cystic fibrosis affects over 4,100 Canadians, from children to adults, and there's no cure. It's estimated that one in every 3,600 children born in Canada has CF.
"It's the most common fatal genetic disease affecting Canadian children and young adults. It's a single gene disease so you get it if both of your parents carry it," Dr. John Wallenburg, Chief Scientific Officer at Cystic Fibrosis Canada, tells HuffPost Canada.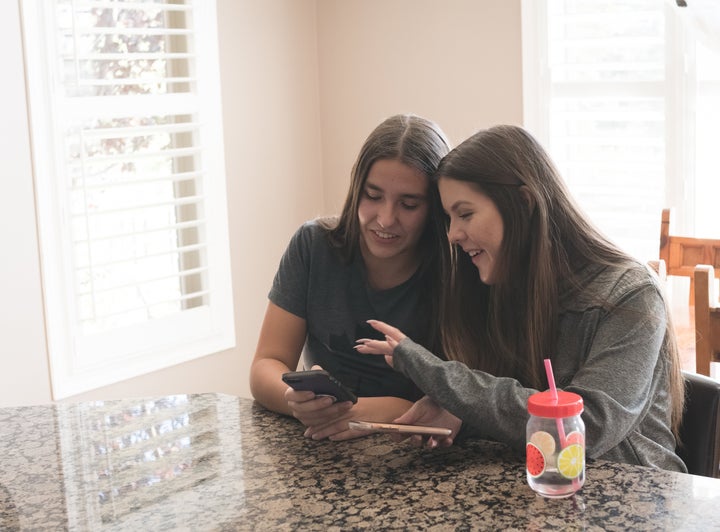 The multi-organ disease affects tissues such as the respiratory and digestive system. "It leads to a sticky mucus that can plug ducts and serve as a base or medium for chronic or infectious microorganisms," explained Wallenburg.
Patients have trouble digesting and absorbing the food they eat, and it also impacts their lungs. "It's a progressive disease with a steady age of decline where individuals lose lung capacity over time and the vast majority pass away from respiratory failure," explained Wallenburg, adding that some people (about one per cent per year) attempt lung transplants as a last resort.
Tammy Strong and her husband Darrin Bianchin, from Hamilton, know firsthand the complexities of cystic fibrosis as their teenage daughters have lived with it since birth.
"When Mikayla was born was when we found out [she had cystic fibrosis.] We were shocked because we have no family history of this disease at all. It was extremely overwhelming," Strong, who is part of the campaign, told HuffPost Canada. "The amount of treatments and pills we had to give to a newborn baby, on top of learning to be parents, and learning about cystic fibrosis," she added.
Mikayla, 17, and Madison Bianchin, 14, both were subjected to multiple rounds of treatment when born, forcing Strong to leave her job to care for her daughters. "I gave up my career as a teacher, which I miss at times, but I would do anything for my daughters," she said.
No parent wants to outlive their child.Tammy Strong
"31 Reasons to Give" wants to shine a light on more families like the Strong-Bianchins.
Morgan Davidson, Senior Manager and Digital Marketing with Cystic Fibrosis Canada, told HuffPost Canada: "We want to showcase the reasons for funding Cystic Fibrosis Canada. It could be as simple as wanting to spend more time with siblings."
CF Canada is looking to build a "world without cystic fibrosis," said Davidson. "There's 2,000 mutations of cystic fibrosis and so the treatment varies from person to person. It's important for people to equally gain access."
The donations from Canadians help to maintain the 42 CF clinics operating throughout the country, in addition to the screening of newborns in each province, as well as affordable medications for treatment for all living with the disease.
As complicated as the disease is, Strong ensures there is normalcy in her daughters' lives. Despite taking more than 50 pills a day, with over three hours spent in treatment before and after school, her daughters have time to just be like any other teen girls.
"Mikayla loves art and Madison plays basketball. Both honour students," said Strong. Their busy schedule serves as an inspiring story of two determined young girls who live with a fatal disease. "Chest physiotherapy on top of homework, part-time jobs, and time with friends. The average person doesn't realize the demanding routine. We've kinda learned to take life day by day," said Strong.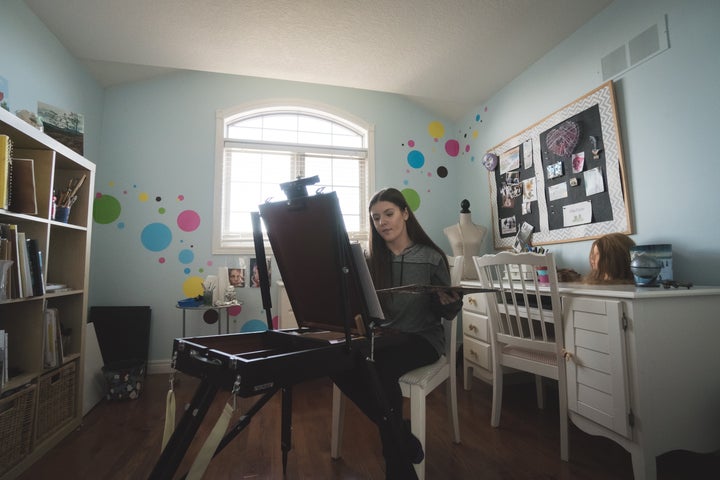 Wallenburg is confident in the steady increase in research. "We've made incredible progress in treating the disease. In the '60s the median survival age for having CF was preschool," he said. By 2016, that age increased to 53. "That is nearly one year of improved survival for every year of research and care," he said.
An assurance mothers like Strong hold on to.
"No parent wants to outlive their child," said Strong. "That research is what directly impacts my daughters and her health." Strong says she's hopeful for a bright and healthy future for her daughters. "When Madison was born we gave her the middle name of Hope. [My husband and I] have tremendous hope for our girls. All families rely on that hope."