Listen up, fellas! If you're not as chiseled as Ryan Reynolds or Chris Hemsworth, you have nothing to worry about. Turns out, ladies are more attracted to "dad bods" anyway.
According to Richard Bribiescas, an anthropology professor at Yale University, huskier men may actually be healthier than their slimmer counterparts and make better fathers.
In his study, Bribiescas explained that weight gain is due to decreasing levels of testosterone. As a result, this strengthens the immune system, allowing pudgier dads to live longer.
"This change in body composition not only causes men to shop for more comfortable trousers but also facilitates increased survivorship and, hypothetically, a hormonal milieu that would more effectively promote and support paternal investment," Bribiescas explained in his book, How Men Age: What Evolution Reveals About Male Health and Mortality.
Watch the video above to hear more surprising benefits of having a "dad bod."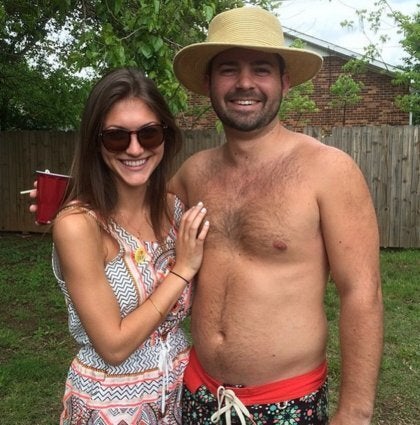 This Is What A 'Dad Bod' Looks Like (According to Instagram)