Alright, here's something we never thought we'd say: We kind of dig our dads' threads.
Hear us out — sure, what we just said is totally weird, but when it comes to fashion, our fathers have got it going on. Okay, fine. What they wear is not that stylish, but we, as clever fashion lovers, have somehow been able to pull inspiration from our dads' go-to outfits.
Remember that time Macklemore went to the thrift store and professed his love for grandpa style? Well we feel the same way ... just about dad style. (No, for real — ask your dad — can we have his hand-me-downs? Thank you).
So here it is. Five "questionable" dad clothes that fashionistas around the globe have incorporated into their everyday trendy wardrobes: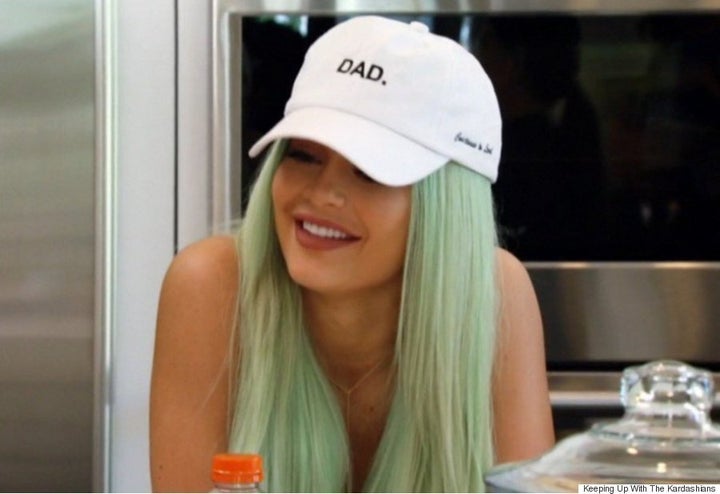 Dad hats? You're laughing. But when you see everyone from Kylie Jenner to your Instagram crush wearing a super lame hat, don't come running back to us with your apology. We don't want it.
Yes, the lamer the dad hat, the better. No normcore ensemble is complete without one. But wait, stop what you're doing right now. Put down that baseball hat. A dad hat is not a baseball hat. Or a snapback. Or a flat brim cap. A dad hat is oversized with the slightest curved brim.
Need an example? Please see Kylie Jenner above.
Remember that vacation you took to Honolulu when you were five? Yeah, so does your dad in thanks to that floral shirt he's probably wearing.
Sure, Hawaiian shirts are kinda tacky. They scream tourist, at best. But thanks to guys like Justin Bieber and Harry Styles, and a whole lot of female style bloggers, the Hawaiian shirt is rising above and proving it's not here to kill your vacation vibe. It's here to make you look super hip with its loud prints and boxy shapes. Roll up the sleeves and leave a few buttons open to make your ensemble that much cooler.
Raise your hand if you've ever witnessed your dad wearing his chunky white runners with his baggy jeans. We can't actually see your hands, but we're guessing a lot of you are raising them. To be honest, it's not a great look, but you bet your dad is comfy as hell in that outfit. And frankly, that's all that probably matters to him.
But for fashionistas, things are a little different. Replacing baggy, no-shape jeans with denim culottes and overly-large runners with trendy adidas Stan Smith kicks, street style stars are taking over our Instagram feeds with their interpretation of the classic father #OOTD. And we love it.
If there's anyone who has perfected the art of the tucked-in shirt, it's probably your dad. Fathers have this way of tucking their shirts in with so much force, it's crazy. And no tucked-in look is complete without a leather belt being shown off.
Now-a-days, fashion lovers love tucking in their tees and blouses. Sure, we don't do it in a way as drastic as our fathers have done, but we do it in a way that still allows us to show off our figures.
Okay, let's go back to Macklemore for just one minute. According to him and Ryan Lewis, velour jumpsuits, some house slippers and dookie brown leather jackets are the must-have items you need from your grandpa's (or in this case, father's) wardrobe. If you were lucky enough to have your dad coach your community league soccer team at the age of nine, you were bound to see him strut from sideline to sideline in a tracksuit (10 bonus points if it was a windbreaker tracksuit). Talk about cool and professional.
And while we're not sure about the velour (sorry, but we left our full-on Juicy Couture jumpsuits all the way back in 2001), tracksuits are definitely making a major comeback in thanks to supermodels like Gigi and Bella Hadid. Opt away from fitted jackets and move towards a bomber. Then, pair your tailored, ankle-hugging sweatpants with a killer sneaker and you're good to go.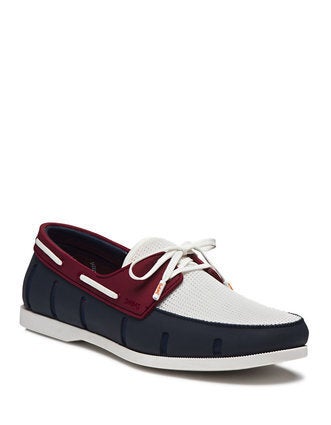 Father's Day Gift Guide 2016