Some people are born heroes. Others are made.
And if fatherhood is what made "Dad Guy" the hero he is today, then let us all thank him for procreating, writing a song about it, and posting it to the internet.
The star, a U.S. dad named Kirt who goes by the YouTube username "Funk Turkey," croons about his long toenails, the one pair of running shoes he wears everywhere, the taco sauce he spilled on his shirt, and how he used to be a "tough guy."
"Now I'm the dad type, Sunday mow the yard type, did you change your oil type, eat entire bag of chips guy, I'm the dad guy," he sings.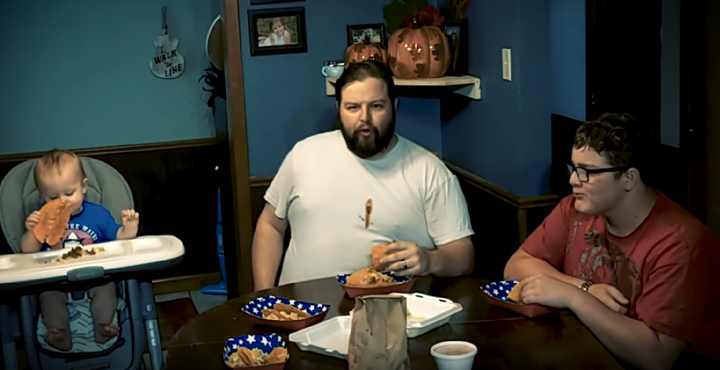 Oof, now that's real life.
It was the first video "Funk Turkey" had ever uploaded, which he did on Aug. 20.
"I did NOT expect this kind of reaction. Uhhhh. Thanks to everyone for the ridiculously awesome comments and messages. I'm gonna make more stuff, and I'm totally overwhelmed with messages and stuff, but again, thanks and stick around," Funk Turkey wrote on YouTube.
In a followup video called "Thank You Interwebs," the dad says the reaction has been "totally overwhelming." Partway through the video, his partner knocks on the door and we realize he's been filming this sitting on the toilet in his bathroom.