These wedding pictures have been liked over a million times on Facebook and the reason why will have you in tears.
The photos were taken on Brittany Bachman's wedding day in Ohio, by photographer Delia Blackburn. While Todd Bachman, Brittany's father, was walking her down the aisle he stopped halfway...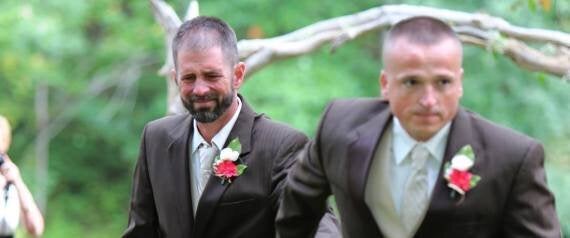 He ran to the front row, grabbed her stepdad's hand, and ran with him back to Brittany so they could both walk her to the groom.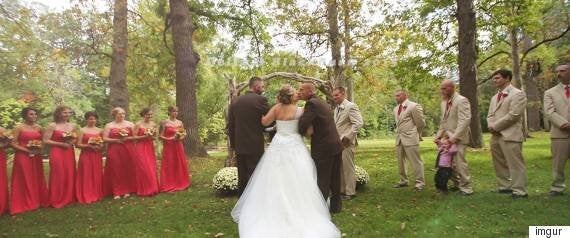 The story is that the two men never got along, but decided to settle their differences for the love of their daughter, according to the video above.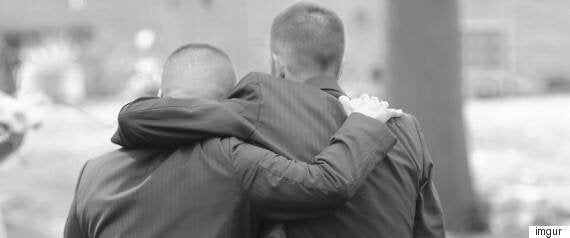 "NOT A DRY EYE at the ceremony..including me!" Delia Blackburn wrote on her Facebook page.
"Families are what we make them...make it about your kids and not your ego. Congratulations Todd Bachman on showing your kids what true love really is...love for your children."
Popular in the Community