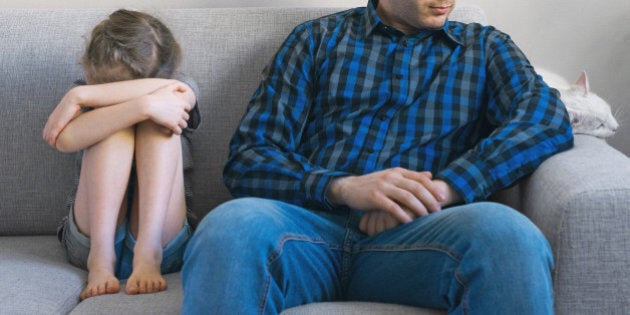 Do you realize your power? Do you?
I was just a little girl enthralled with playing with dolls, but I was listening to you. I watched your every move. I memorized everything you said and did.
And you thought I wasn't listening. Ha!
On the contrary, I hung on your every word. Three decades later, how they haunt me.
You see, you set the gauge for my self-esteem way back then. You owned my self-worth. It was you who determined if I was a worthy human being... or not. As I wrote in my article How NOT to Raise a Narcissist published in a popular parenting blog, "As much as they may feign indifference, your child values your good opinion more than you'll ever know. Your opinion of them forms the basis for their lifelong self-concept and self-esteem."
You watched me. Critiqued me. Criticized me. No wonder I was nervous and jumpy in your presence.
I was just a little girl, but you had a barbed tongue. Oh, you always couched your cruelty in humour. As if comedy was a disinfectant that redeems meanness. Time and again, I asked Mommy, "Please, tell Daddy to stop teasing me. It hurts my feelings." But you wouldn't or couldn't stop.
My insides didn't meet with your approval, either. My heart, my emotions, even my spirituality were your playground. You labelled me "so emotional." Apparently, my tears were emotion, but your hot temper was not!?!
You made me dump my friends. When I introduced you to a boy I liked, I got branded an almost-whore. Easy. Cheap. It'd be 17 years before I made that mistake again... and yes, I was terrified when I introduced you to my fiancé.
When you weren't criticizing me, you were criticizing others. Mom. Relatives. Colleagues. Neighbours. Strangers. I was taking mental notes. Ream after ream of "notes" on how not to be. It's a burdensome tome I still lug through life.
Did you mean to destroy me? Or were you just carrying on the legacy because, long ago, your parents destroyed you?
And yet, I was still your little girl. I worshipped the ground you walked on. Hung on your every word. Until now...
Yes, you praised me and were proud of me. Proud of what I accomplished. It reflected well on you.
Yes, you hugged me... hugs that became more strained, awkward and reluctant the older I got.
Well, now I'm starting therapy... again. Oh, I have a great life! But I can't blissfully enjoy it because I feel like shit. I loathe myself. No matter what I do, it's not good enough. No matter how much I accomplish, there's still more I could've done. I'm in therapy because my self-esteem is non-existent.
Dad! Did you know your power? Did you mean to destroy me? Or were you just carrying on the legacy because, long ago, your parents destroyed you?
Follow HuffPost Canada Blogs on Facebook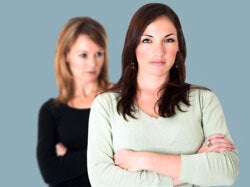 10 Ways to Boost Self-Esteem