A T-shirt reading "Dads don't babysit" is making the rounds on the internet after it was posted on Reddit earlier this week.
On Monday, one user posted the image and wrote, "Important message from a dad to society."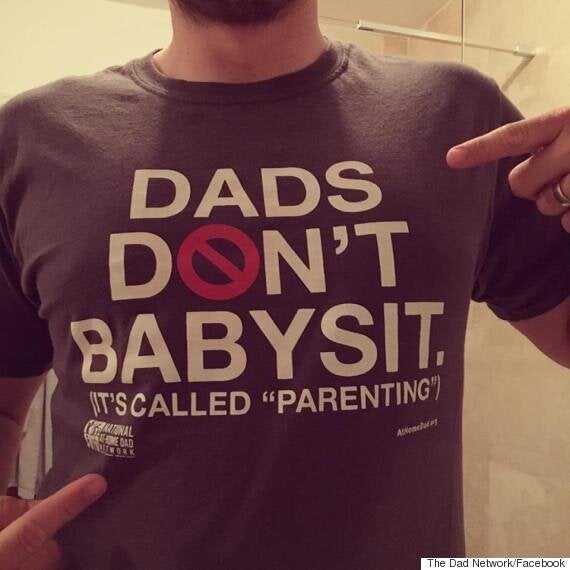 The photo immediately struck a chord with viewers for the brilliant way it combatted a typical stereotype about fathers.
Explaining the negative effects of this stereotype, one Reddit user said: "It's a mentality (whether intentional or not) that diminishes the role fathers play in the lives of their kids. They're not seen as an equal in parenting, they're the 'babysitter' who only steps in occasionally when mom needs a break or something."
Another user added: "It diminishes both roles, implying that the wife is the only one who should be caring for the children. It's just an ignorant stereotype that comes from ignorant people."
The photo was also previously posted on The Dad Network's Facebook page where it received more than 8,000 likes and 25,000 shares. In the comments, many applauded the T-shirt's message.
"Now there are more working moms and more stay-at-home dads. There's been a cultural shift. I think that people need to move with the times."
Another wrote, "So true!!!! A real crack up when dads [say] I'm babysitting. Guys would say that to my husband & he would laugh & say that exact thing.... You're not babysitting your own kid you are the dad!!!!!!"
Now that the T-shirt has brought parenting stereotypes to the forefront, The Dad Network's Al Ferguson says things need to change.
"It's just out of date," the UK dad told BBC. "The modern dad is more active in their family life than they were historically. It's out of date to assume the mom is the primary caregiver."
"Now there are more working moms and more stay-at-home dads," he continued. "There's been a cultural shift. I think that people need to move with the times."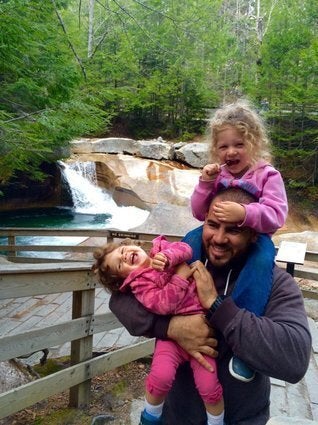 Stay At Home Dad
Popular in the Community