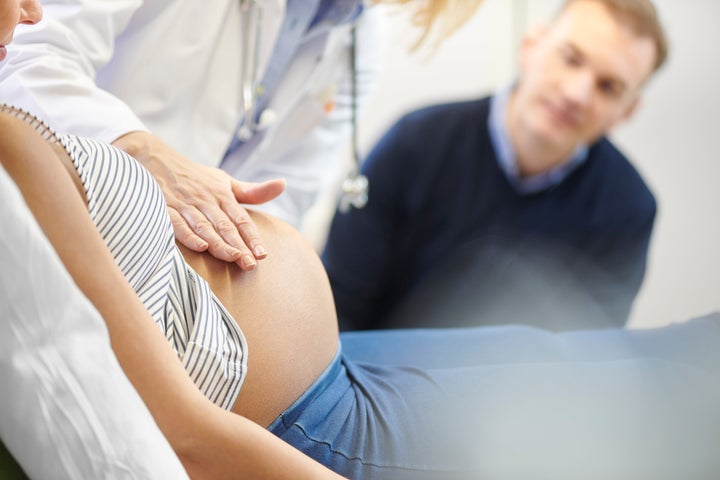 Look inside most prenatal care waiting rooms, and you'll likely find brochures and magazines about childbirth, posters on the benefits of staying active in your third trimester, and a bunch of impatient pregnant women who really need to pee.
You'll also see a lot of dads and dads-to-be — just not necessarily reflected in the reading materials.
Most pictures and brochures in a typical OB-GYN waiting room focus just on mothers, but adding some subtle father-friendly visual cues could be a simple way to boost a dad's parenting confidence, according to a new study out of Rutgers University.
And, this could benefit the mother and her baby, researchers explain.
"This may be a simple intervention that would be easy for doctor offices to implement because of its low cost and scalability," Diana Sanchez, co-author and professor of psychology at Rutgers–New Brunswick's School of Arts and Sciences, said in a news release.
"If this intervention increases men's involvement in prenatal care, previous research suggests this should bring about healthier outcomes for women and infants, such as lower alcohol and tobacco use among mothers, and a lower likelihood of low birth weight infants."
WATCH: Tips for dads at the OB-GYN office. Story continues below.
Men tend to be held to lower expectations as caregivers than women, often seen as the "secondary parent," researchers noted. Yet previous research has shown that men want more educational materials about pregnancy and parenting.
So, researchers created two simulated waiting rooms: one with photos of dads and reading materials aimed at them; one just with photos of moms and infants, and materials aimed at mothers.
And, guess what happened?
"Those who viewed or were immersed in a father-friendly prenatal care office believed that doctors had higher expectations of father involvement compared to treatment-as-usual," the authors noted.
This perception of what the doctor thought of their role in the baby's health increased the dads' confidence about parenting, their intentions to learn more about pregnancy and engage in healthy habits themselves.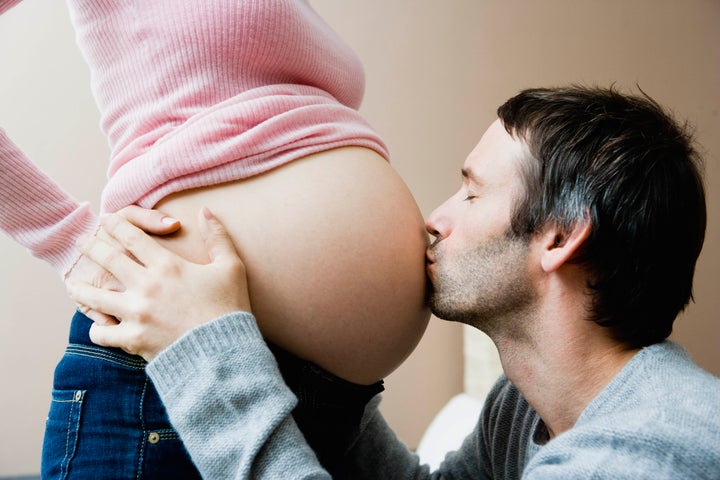 In 2016, Canada ranked seventh out of 22 countries on a measure of how moms and dads share child care responsibilities. It's a nice climb from 2010, when Canada ranked 12th.
And dads are loving dad life, as it turns out. A recent U.S. study found that dads are happier and experience more well-being from parenthood than moms.
It's not just dads who need to be reflected in materials
LGBTQ-inclusive birthing materials, paperwork without assumptive gender pronouns, and books and posters featuring diverse families can make a world of difference.
It's one of only a few mental health perinatal services for Indigenous families.