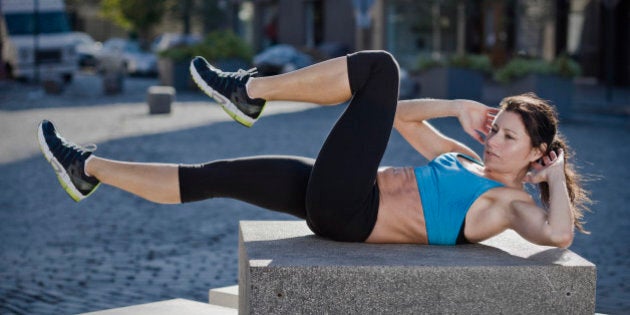 Happy last day of January! Depending on your level of commitment, you either (a) feel really amazing about your health right now, (b) in need of a drink, thanks to a Dry January, or (c) wonder how the heck January passed you by with you making only one visit to the gym.
But either way, who cares? No one ever said fitness and health resolutions had to stay confined to the first weeks of the year, which is why, for the month of January, we pulled together daily workouts to help you get fit whenever you want.
Our Fine Tuning workouts have ranged from getting rid of your so-called "muffin top" to the best exercises for people who sit at desks all day. Basically, there should be something in there for you.