Dame Judi Dench says she was "completely unaware" and "horrified" by the allegations of sexual harassment lodged against film executive Harvey Weinstein, Newsweek reports.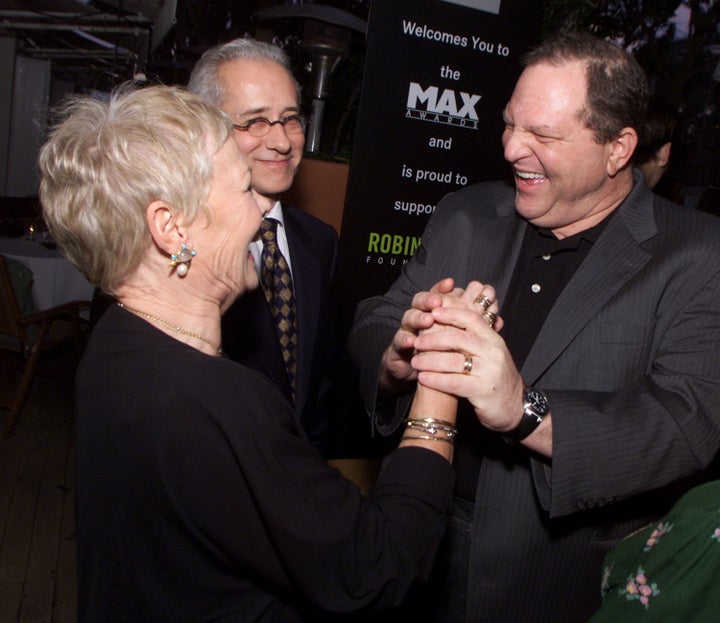 The 82-year-old Academy Award-winning actress partially credits Weinstein with her success in Hollywood, but that did not mitigate her horror in a statement to the publication:
Whilst there is no doubt that Harvey Weinstein has helped and championed my film career for the past 20 years, I was completely unaware of these offences which are, of course, horrifying and I offer my sympathy to those who have suffered, and wholehearted support to those who have spoken out.
Dench's movie "Mrs. Brown" was distributed by Weinstein's former studio, Miramax. In addition to "Mrs. Brown," Dench also collaborated with Weinstein on "Shakespeare in Love," "Philomena" and "Tulip Fever."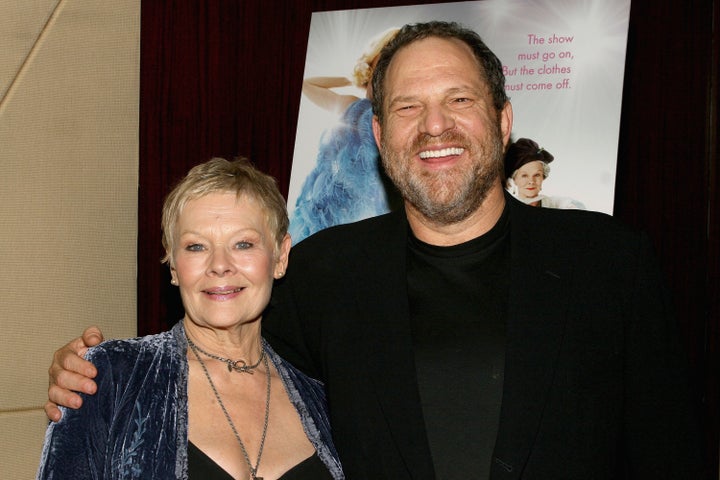 There was also speculation that Dench got a tattoo on her bottom dedicated to Weinstein, allegedly reading "JD loves HW." The faux tattoo was later revealed to be a practical joke.
Dench's disavowal of Weinstein's behavior comes after Meryl Streep's statement to HuffPost, in which she called his conduct "inexcusable" and lauded the women who have spoken out.
"The intrepid women who raised their voices to expose this abuse are our heroes."
If you have more information about Harvey Weinstein, send us an email: scoops@huffingtonpost.com.
CORRECTION: An earlier iteration of this post indicated "Mrs. Brown" was Dench's first film. It was not.
Popular in the Community