An Ohio man's powerful Facebook post about his wife's infertility has touched the hearts of thousands of people.
"I'm not sure when, exactly, we stopped the birth control," Majesky wrote on Facebook last week. "Like all our plans, we didn't start with a plan, but instead decided that if we got pregnant, that would be great."
Unfortunately, having a baby wasn't as easy as the couple had hoped. "Look, when you're in your twenties, it feels like you can't look at someone else without getting pregnant," the 37-year-old continued. "We've all heard about someone who got pregnant through 2 condoms, spermicidal lubricant, and an IUD. Right? But we didn't get pregnant. No big deal."
Majesky then detailed the next steps his and his wife took to get pregnant. Their long, emotional journey to parenthood included hormone treatments, multiple rounds of intrauterine insemination (IUI) and a miscarriage. All the while, Majesky revealed the painful ups and downs of dealing with infertility.
"So you wait," he wrote. "And it's negative, but you hope, and you see your friends getting pregnant, and you get a little sad. But you get mad at yourself because you want to feel happy for other people, and that's not fair to them."
Describing the loss of their baby, the 37-year-old said: "I've felt time stop before. Car accidents, falling off a fence, a mountain bike jump gone wrong. I have not felt the vertigo of infinity like when we were told our baby was dead."
But there is a happy ending to Majesky's story. Through all the hardships and stresses, Majesky and his wife are expecting their first child – a baby girl.
"Not that gender matters! But we're going to have a little girl!" he announced at the end of his post. "And I am stoked. We are stoked. We are pregnant."
Since sharing his emotional story last week, Majesky's beautifully honest post about infertility has received over 40,000 likes and 5,000 shares on Facebook. Based on the comments, it's clear the dad-to-be has struck a chord with thousands of people.
"Amazing!" one user wrote. "I cried. This sounds so much like my story. Congratulations!"
Another said: "Been in a similar situation, and you write of the whole experience SOOOOO eloquently. Thanks so much for having the fortitude to share your experience. It's good for people to hear."
During an interview with Today.com, the dad-to-be also added: "I wanted to write a little more about what we had been through on the way to that announcement, especially regarding the miscarriage, because neither of us wanted that to go unremarked upon. That was a hard time for us — a lonely time — but that baby left a permanent mark on us, and it didn't seem fair that it would get hidden away."
Majesky and his wife's baby girl is due in November.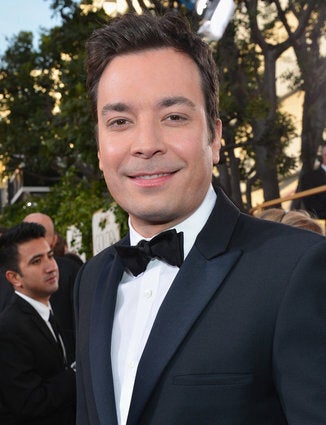 Celebs Who Have Struggled With Infertility