A 17-year-old boy who disrupted a live broadcast by surprising a CBC reporter with an unwanted kiss before running away has apologized for his actions.
The CBC filed a complaint with the RCMP as a result.
Batchelor said on Monday that Daniel Davies reached out to her in a private Twitter message to say sorry.
"At the moment I thought it was kind of a joke, then I stepped in your shoes, that's when I kind of realized that it all was not a joke at all. That's your career — obviously it's also your body and you have complete control of that and without anyone else's consent, they do not have the right to do anything to anyone."
The reporter says she has accepted his apology and hopes it will make people think twice about interrupting journalists while they work.
Batchelor told Metro newspaper that she wasn't offended by a kiss on the cheek.
"I'm offended that someone felt like it was OK for someone to bombard me while I'm doing my job," she said. "I just really hope these people think for a second… this is a conversation that needs to be happening."
With files from The Canadian Press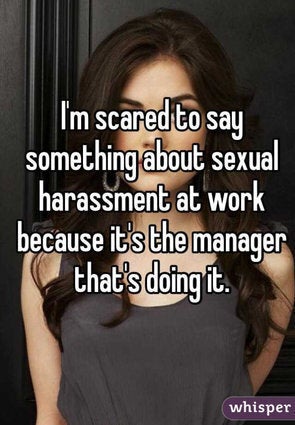 Tales Of Sexual Harassment At Work
Popular in the Community