For some, Donald Trump's lead over Hillary Clinton on election night delivered a reason for revelry — while others were left genuinely frightened at what they were witnessing.
American activist and political pundit Danielle Moodie-Mills took part in U.S. election night coverage on CBC News Tuesday and outlined her disappointment to viewers.
She called Trump's lead indicative of a level of hate across the country "not seen since Jim Crow."
This is so much bigger than that. This is about ... and I will say it, because I have literally nothing left to lose tonight ... is that this is literally white supremacy's last stand in America. This is it. This is what this looks like.

This was black people being pushed out of rallies. This was a young boy with cerebral palsy and having his wheelchair kicked and being brought to the front of the line. I mean, this is hatred on a level that we have not, that we have not seen since Jim Crow. So you want to talk about whether Hillary Clinton was likeable, whether it was about emails — no.

We underestimated, as Americans, how deep our hatred was of the other. How deep white, uneducated Americans felt about the demographic shift. We underestimated that level of insidious hatred. And what you have was a man who went around, he stoked every fire, he lit every bridge and just opened the floodgates.
Earlier in the night, former KKK Grand Wizard David Duke praised Trump's election day performance, tweeting, "It's time to do the right thing, it's time to TAKE AMERICA BACK!!!"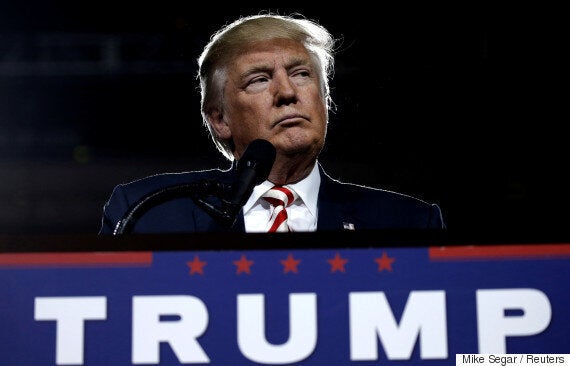 Three hours after Duke sent his tweet, Trump was named president-elect of the United States.
Watch Moodie-Mills' statement here: