 With everyone around me falling over themselves about Toronto Sub Pop band, METZ, I'm feeling that the time is nigh for a '90s noise rock revival. Many self-appointed rock pundits think of METZ, who I love by the way, as a Canadian anomaly. Especially since most people think the Canadian music scene started with Arcade Fire's Funeral album.
The fact is Canada has been a bastion of noise rock 'n' roll for years. So I made a primer for the curious to search out, to listen to and/or place METZ, Japandroids and Fucked Up into context as you grope in the loud dark that is '90s rock.
Here are 10 examples of '90s noise outfits from our Great White North:
Superconductor -- Heavy With Puppy EP (1992)
Most people love Carl Newman's band, The New Pornographers. Yeah, they're cool and everything but Newman's old act Superconductor were more a band after my heart. With six guitars, two basses and a drum kit, it epitomized the sound most bands in the '90s were after, namely the racket to accompany a rocket ship ride to the moon (i.e. Crash Worship, Godheadsilo etc.). With this being 1992 and them hailing from Vancouver, Superconductor held a mythical place in my mind just from distance alone, not to mention they were on the ultra-cool Boner Records. When I briefly met Newman at some industry party in 2000, I didn't even put two and two together or else I would've genuflected in front of him just for writing "Satori Part One."
BLOG CONTINUES AFTER SLIDESHOW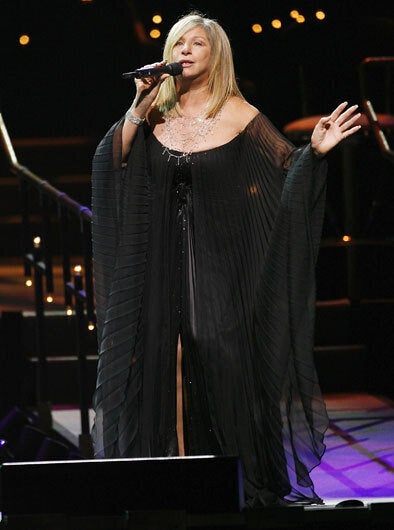 Musicians With Hearing Loss
Slow Loris -- Palentine 7" (1994) & S/T (1993)
If American noise outfits like The Cows and The Jesus Lizard boasted big personalities like Shannon Selberg and David Yow respectively, Canadian equivalents like Slow Loris chose more refined routes to trump them -- by doing away with a frontman altogether. Somewhat of a noise supergroup with members of Nomind and jazz-noise outfit, Guh, Slow Loris' spark was short-lived but bright. Their recorded output only hinted at what a lucky few of us saw in person -- a CRUSHING four-piece machine. With matching SVT 8 x 10 cabinets flanking bassist, Dave Walsh, it gave our own band the idea to come out with matching Ampeg V4 cabinets when we started out.
Bliss -- Grafted To An Elbow (1993)
The praise might be unending for visceral aggro prog outfits like Mars Volta, Coheed & Cambria and Dillinger Escape Plan but I've never been overboard for these acts. Some people see my indifferent response as disfavour. Not so at all. It's just hard to drum up that much enthusiasm for anything after I got my head torn off over 15 years ago by Montreal's Bliss when I witnessed their sans-singer mayhem with 20 others in a room, sitting on a chair in front of bassist Sylvain Bouthilliette's cabinet, stunned and unable to move. Because of that show, I lost a large part of my hearing and my ability to appreciate similar bands that came afterward, so high was the bar they set.
Kittens -- Tiger Comet (1995)
I have to admit, I didn't exactly jump on the Kittens bandwagon right away. In fact, it took me a few years to loosen up to this Winnipeg trio. Upon reflection, I still don't know why. Maybe it was because I thought their sound too close to The Melvins, who I still hold in such high esteem. These days my priggish attitude has softened (or so I think) but not my music tastes. The Kittens will crush your skull and use it in a broth.
Legend had it that when Fu Manchu played with Montreal's Perm they became instant superfans. It was confirmed when I met Brant Bjork in '04 and he almost immediately asked me about Perm upon finding out I was from Canada. If Gene and Paul had a baby, it would sing like Simon Nixon does on this EP release. It's not exactly noise rock, but with its swagger it gets a pass.
Sons Of Otis -- (Close your eyes and pick any album from their discography)
This band has been around for 20 years and for 20 years they've consistently churned out brain-squashing, bone-numbing molten doom/space/stoner/whatever rock. The indifference they suffer from their Toronto and greater Canadian music listeners is not lost on me and I use it as proof that people are unable to hear a good thing if it was right under their noses. Meanwhile, hipster petri dishes like Roadburn Festival in Tilburg, Holland worship them, and Frank Kozik of Man's Ruin lie prostrate at their heels. No matter, let the singer-songwriters strum their E to G to D major acoustic chords 'til their pee turns red. I'll take Sons Of Otis and their Woof any day.
Shotmaker -- The Complete Discography 1993-1996
I'd heard that Belleville, Ontario's post-hardcore titans, Shotmaker, spent their summer vacations in a van on tour. For me, it took years of trying to find like-minded people to even jam with and I envied their vigour. What resulted was numerous 7s and two long-player records that will forever prove that hard work equals results. When I'd see them live bassist Nick Pie's rage was chilling, infectious and inspiring. They don't make bands like this any more.
Thrush Hermit -- Clayton Park (1999)
I know this is an odd selection for inclusion on this list considering the band featured Canadiana master Joel Plaskett and The Dears' guitarist Rob Benvie, that they were known namely for solid, jangly guitar rock. But there are tracks on this record that hint at what could've been. Songs like "The Day We Hit The Coast," "(Oh Man!) What To Do?" but especially "Violent Dreams," which caused me to scrape my chin when my jaw hit the floor in awe, make a silent minority of us wishing for more noise. Nothing the band members have done post-breakup, in my distorted opinion, has come close to these select tracks.
Shallow North Dakota -- This Apparatus Must Be Earthed (1997)
This was another band that I thought of as disciples of The Melvins and The Unsane, but I definitely held them in high esteem. Being on Sonic Unyon in the '90s helped their name get out across the country and beyond. This band typified what '90s noise rock was all about.
Phleg Camp -- Ya'Red Fair Scratch (1992)
Despite each member's post Camp work being highly praiseworthy, (Sean Dean -- bassist in The Sadies, Gavin Brown -- Tragically Hip producer, Eric Chenaux -- Constellation Records recording artist) their whole is greater than the sum of their parts. Engineered by Steve Albini, Ya'red Fair Scratch is, to me, the epitome of '90s rock, beating out any seismic American alt. counterpart and besting their own earlier Dischord-like early work. If The Jesus Lizard went through a Neil Young/BIll Munroe phase they'd probably start sounding like this band. I wish I came up with the beginning drum beat to "Hi-Hat," the base line for "Ya'red Fair Scratch" and the outro guitar line to "Hog Bottom."