The fire chief in charge of fighting the monstrous wildfire in Alberta — 1,560 square kilometres and growing — doesn't want any praise.
"There's been lots of words used about me and I just want everyone to know I'm just a guy doing his job to the best of his ability," said Darby Allen, the fire chief for the regional municipality of Wood Buffalo, where Fort McMurray is located. Allen made the comments in a video posted to Twitter Saturday.
"The real heroes out there are the firefighters, emergency services personnel who are currently on the ground. They're the people who should be getting all that kudos," he said.
Allen has been touted as a hero on social media all week. The veteran firefighter fought back tears in an interview with CBC News on Tuesday, calling it "the worst day of my career."
Firefighters are being brought in from several provinces to relieve the local crews, who have been working virtually non-stop, Public Safety Minister Ralph Goodale said on Saturday. The fire is still "unpredictable and dangerous," he said.
With files from The Canadian Press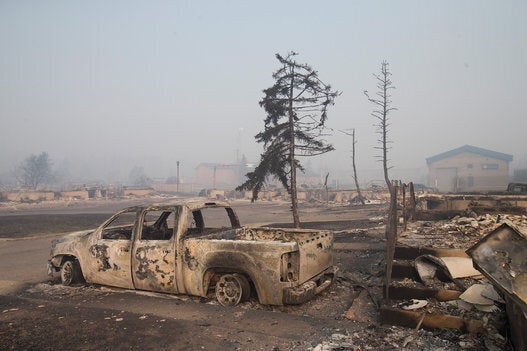 Fort McMurray Fire Aftermath (May 2016)
Popular in the Community