Thanks to the surprising actions of Abbotsford South MLA Dr. Darryl Plecas taking the role of Speaker in the Legislative Assembly of British Columbia, the B.C. Liberals are roiling at what many of them are portraying as a political betrayal.
However, instead of responding deftly to the setback, they are at risk of overplaying their hand.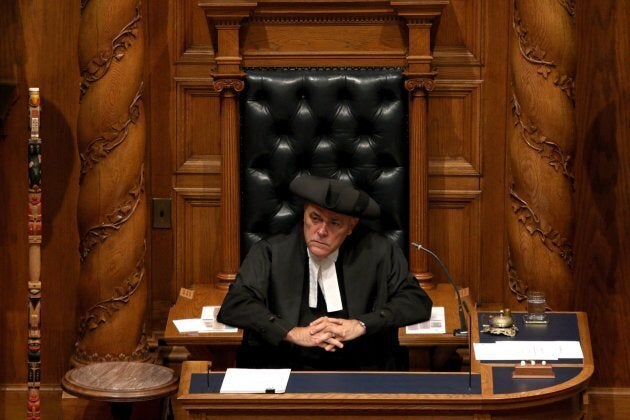 Party faithful are understandably livid with Plecas, without realizing how their public anger is being perceived by an already ornery electorate. What is worse, however, is the controversy could strain the B.C. Liberal Party's free-enterprise coalition.
The present-day B.C. Liberal Party (BCLP) has been built around Christy Clark's leadership over the past six years. During this time, the party got younger, became better organized on the ground, built an impressive party machine and was better financed than in the lagging years of the previous Campbell administration.
The BCLP also worked hard to strike a balance between the federally aligned Liberals and Conservatives.
Clark, whose own pedigree is as a federal Liberal, imbued her government staff and party image-making with Conservatives, and by partnering with Tories like Stockwell Day and Chuck Strahl, all to strengthen the free-enterprise coalition and ultimately woo provincial voters on the right.
The Plecas fracas shows us that the party is having difficulty adapting to life as B.C.'s Official Opposition.
It clearly worked. Going into the election last spring, the B.C. Conservative Party was leaderless, broke and barely able to run credible candidates. Those who remained with the right-wing party seemed mostly unhappy with the leader herself ("She's a Liberal!"), rather than embracing policies centered around fiscal prudence and debt repayment that they themselves would champion.
Notwithstanding Clark's success at gaining support of the Conservative establishment, her 2017 campaign message targeted what were described as her "phantom" opponents on the right. She campaigned on growing the economy and keeping public spending in check, rather than taking cues from the electorate and presenting a plan that was less austere to British Columbians.
The consensus — which I declared immediately after the May 9 election results — is that a "kinder, gentler" message would have appealed to enough voters to regain a B.C. Liberal majority. The BCLP Throne Speech in June was an attempt at a campaign re-do (again, hand overplayed) that flopped.
The Plecas fracas shows us that the party is having difficulty adapting to life as B.C.'s Official Opposition. Holding a caucus together when not in government is infinitely more challenging than when in power. It takes skills of persuasion, and not only cajoling or party discipline, to keep maverick MLAs onside.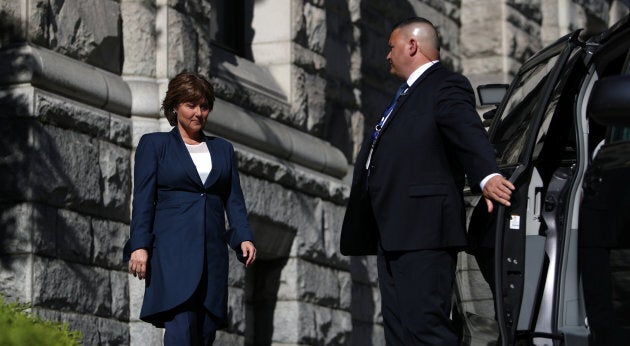 Genial and straight-talking, those familiar with the Abbotsford South MLA know him to be a free-enterprise B.C. Liberal, and not someone looking to prop up the B.C. NDP. He did not declare himself as opposing the party's policies. Rather, he staged his own mutiny against Clark's leadership.
While some in the caucus may have quietly supported him, the party's brass would not have been impressed. Nevertheless, there was an effort to put it all behind them and get on with finding a new leader.
What presumably did not happen over the summer, however, is the outreach necessary to keep Plecas in the fold.
Dr. Plecas' greatest strength — his reputation as an academic that made him a household name — is also his biggest weakness. With no background in politics, he eschewed the loyalty that underpins political life.
The party's priority should be to seek a new leader.
Though he has tried to explain it away as "the right thing to do," Plecas wrong-footed himself by taking the Speaker's role and thereby enraging his party colleagues.
But as political protocol dictates, the fury felt by his colleagues is best kept under wraps. You need to smile even when it feels like a knife has been stuck in your back. Smiling through adversity was arguably Christy Clark's greatest skill, and one that others could learn from.
So, what next? Unlike a real divorce, Plecas and the B.C. Liberals still have to work together potentially for years under the same roof. The Speaker is not sleeping on the sofa.
A time out is needed first, and one that will help to defray bad feelings. Party members and Plecas should bite their tongues and focus on their work.
The party's priority should be to seek a new leader. Whoever succeeds will have the urgent challenge of keeping the coalition strong, and making sure there are no more unforced errors like the one we just watched.
Follow HuffPost Canada Blogs on Facebook