 How did Edmonton Oilers owner and billionaire Daryl Katz get away with donating nearly half a million dollars to Alison Redford's then-struggling campaign for office during the spring provincial election?
Documents released Wednesday by Elections Alberta show four Katz family members, including Daryl, his brother, mom and dad, donated $30,000 apiece. His company, Katz group, also donated the same figure.
The documents also show another four donors and their companies, all employees and associates of Katz, who donated an additional $150,000 dollars.
Section 19 of the Election Finances and Contributions Disclosure Act states parties can't "knowingly accept any contributions in excess of the limits imposed." As well, Section 34 states parties can't "solicit or knowingly accept any contribution" that doesn't come from the pocket of the contributor.
Story continues after the slideshow...
That's why the donation is drawing ire from some, as well as calls for an investigation from the NDP.
"To have a $30,000 maximum and then see it flouted in this ridiculous way is just an insult to Albertans," NDP Leader Brian Mason told the Globe and Mail.
Mason has accused Katz of buying the government in an attempt to secure funding for the embattled downtown arena and that Redford should pay the money back.
"I think it would raise a lot of eyebrows Ms. Redford did change her publicly stated position."
"No favour has been given and I still maintain the position that funding is given through MSI to municipalities, so that they can make the decision that's appropriate to their citizens," said Griffiths.
According to the Globe, Katz had not donated significantly to Alberta politics. Metro Canada lists in the past Katz and his companies made smaller donations, giving $4,250 from the Katz Group in 2011 and $11,375 in 2010 through Medicine Shoppe Canada, which the Katz group owned at the time.
Mason attributed the amount of money spent by the Conservatives to their fear of losing the election.
"Money talks in elections and I think that's why we need further election financing reform to put the parties on a level playing field."
Doug Mitchell, national co-chair of the law firm Borden Ladner Gervais, agrees with Mason, questioning the size of the maximum $30,000 donations allowed in Alberta.
On the federal level, corporations and unions cannot donate and the maximum donation for individuals is $1,100.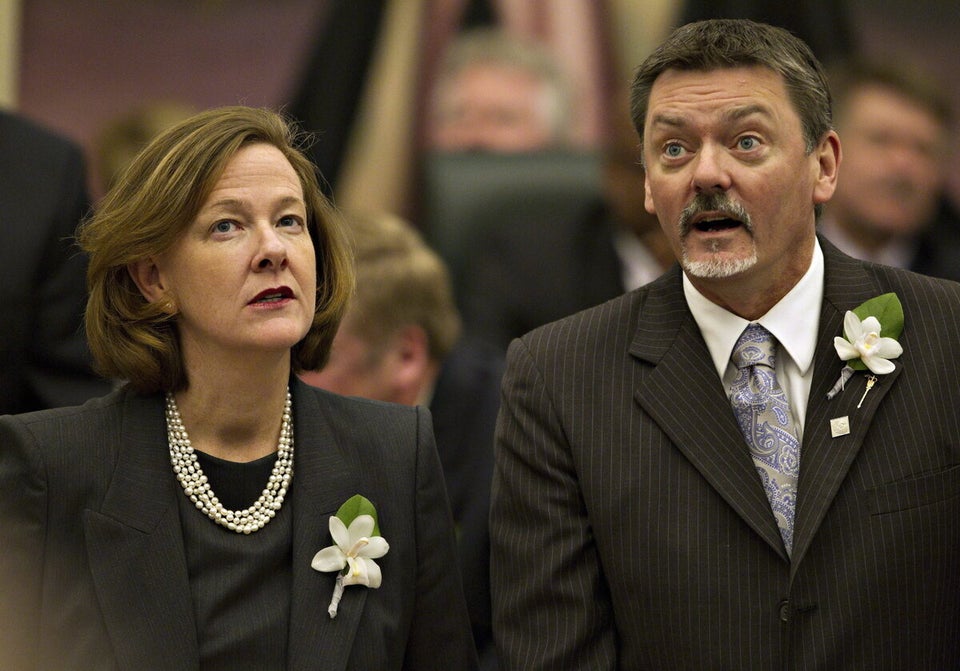 What Cash Bought During The 2012 Alberta Election