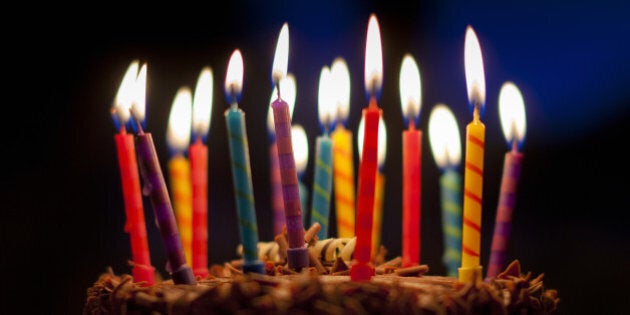 One of the earliest memories from my childhood is when you'd come home, I'd help you take your shoes and socks off. Memory is a funny thing though; it's not always accurate, but more importantly, and particularly in your case, it's oftentimes fleeting, and unreliable.
You may not remember this, or at times fail to even understand, you have an illness called dementia. You were diagnosed over a year ago. As time goes by, it becomes more apparent that the past is fading in your mind, and your thoughts which were once grounded in reality, are getting blurred with dreams and fiction. There are some lucid moments, but I am starting to realize that they, too, are numbered. But even if you forget people or mix up dates and events, let me tell you this: for as long as I can, I will not forget you, or your teachings. Let this letter serve as a reminder to you of who you are.
Last week, I had to remind you of your birthday. On October 12th, you turned 71 years old. The dilemma which I now face is where to begin the task of describing you, your personality, within the confines of this letter. I greatly respect you, and try to imbibe your core character tenets. Much like your well-meaning, but idiosyncratic personality, I've come to realize, that I am like you in many ways. Over the years, your constant teachings have taught me to be a kind, inquisitive and generous human being.
Your tendency to describe things in great detail -- in discussions involving history, politics and philosophy -- was what most likely sparked my interest in those subjects. Your love of poetry exposed me to poems both in Urdu, our native tongue, as well as, English. In my pre-teen, and teenaged years, your influence led me to read Fyodor Dostoevsky's The Idiot, Charles Dickens' Great Expectations, and your favourite, Jane Austen's Emma. I keep a copy of T.S. Eliot's The Waste Land and Other Poems on my bookshelf. It's a book, which once belonged to you. You bought in Karachi, Pakistan in August of 1971, as it states in your own stylish handwriting.
At your core, you're a wanderer, a philosopher. You're full of humility, and have a deep-rooted respect for human dignity. You've always taught me to speak up in the face of injustice, to challenge the norm, and be empathetic. Above all, you've instilled in my being a desire to learn, and to keep learning. You are the one who ingrained in me a love for writing. As a journalist, as I honed my craft over the years, you never stopped encouraging me, and were always curious about my projects. I may not have realized it during my teenaged years or twenties, but now, I see your pivotal influence on me.
When I would fall sick as a child, I remember you'd massage my head until I fell asleep. You always wanted the best for your children, and were always very encouraging. I first got behind the wheel at the age of 12, when you let me drive your 1971 Volkswagen Beetle in your supervision. You even schooled me on how to mop. You'd tell me, the movements during mopping were like ballroom dancing with a lady.
You were an idealist. You criticized politics, and politicians. You taught me to be proud of my Pakistani heritage, to never anglicize my name or Urdu words. At the same time, because of you, I became cognizant of what incredible things Canada had to offer.
So happy 71st birthday, my dearest Baba. May the remainder of your life may be as comfortable, fruitful and complete as you helped make mine. Even if your memory is fading, I know your sweet and genuine smile will never diminish.