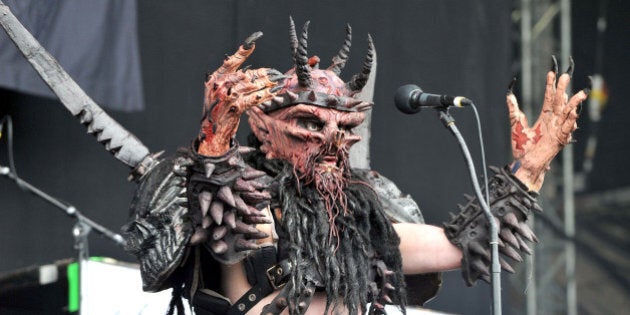 Dave Brockie, the Ottawa-born frontman of heavy metal group GWAR, has been found dead in his Virginia home on Sunday evening. He was 50.
Brockie's death was confirmed by Richmond, Virginia police, WTVR reports.
Brockie founded GWAR, the heavy metal group known for performing in elaborate costumes, make-up and alter-egos. Brockie went by the name Oderus Urungus on stage.
"Dave was one of the funniest, smartest, most creative and energetic persons I've known," former bassist Mike Bishop told Richmond, Va's alternative paper Style Weekly.