Cst. Dave Ross was awaiting the birth of a second child when he was killed in shootings that have sparked a massive manhunt in Moncton, N.B., The National Post reported.
The officer, who was a police dog services handler for the Codiac RCMP, was identified by the newspaper as one of three Mounties slain Wednesday.
UPDATE: Justin Bourque was arrested early Friday by Moncton police. Read updates here.
A woman who identified herself as Ross's mother confirmed he is dead, according to the Toronto Star.
Speaking from Ross's hometown of Victoriaville, Que., she told the Star that her son and his wife, Rachael, have a boy who is one-and-a-half, and were expecting another child soon. Rachael is six months pregnant.
Her Facebook profile indicates that the couple recently celebrated their wedding anniversary on May 22.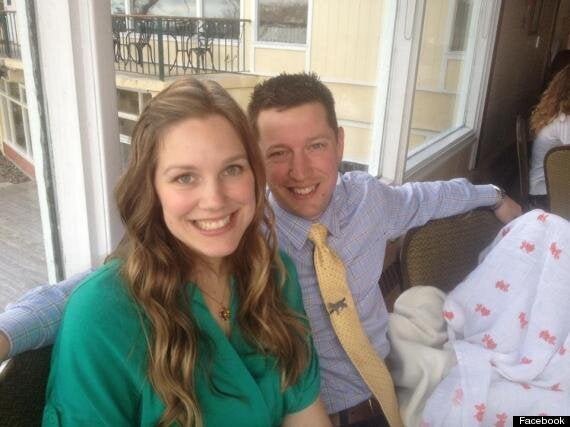 Ross lived in New Brunswick for seven years after he graduated from police academy, his mother-in-law told CBC News. He considered himself a New Brunswicker.
The family is experiencing "the most horrifying, difficult experience" of their lives, she said.
Police continue to pursue suspect Justin Bourque in connection with shootings that also sent two other officers to hospital with non-life threatening injuries.
Rachael came home Wednesday night to find the garage door open and the BBQ running after Ross was called into work, the Post reported.
Sister-in-law Raquel Vander Ploeg, who spoke to Rachael at a hospital, expressed her sadness to the paper. "These two little guys, or girl — we don't know yet what it is going to be — will never know their Dad," she said.
All three officers killed Wednesday had families, the Post reported.
Canadians have shared many tributes to the fallen men on social media.