Several witnesses described the incident to The Canadian Press.
"I don't know, too early in the morning? He just wasn't fully conscious or something," he said. "Because until people started yelling, I guess he didn't even realize what was going down."
"I got in a minute before and I said hello to him and he was fine," she said.
The Transportation Safety Board is investigating the incident.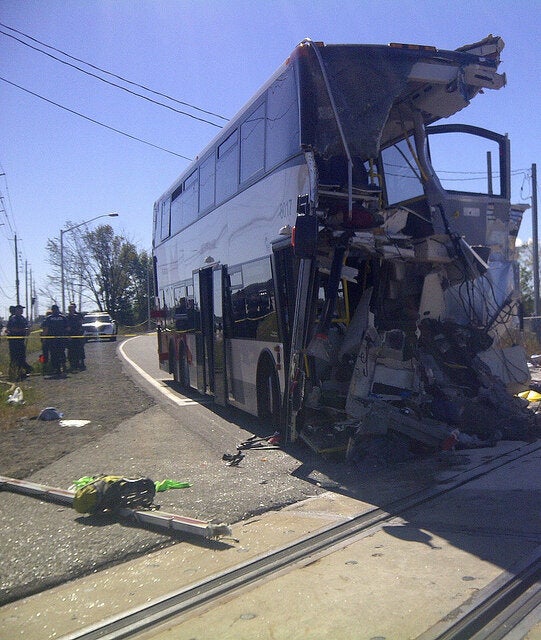 Ottawa Crash, Sept. 2013