One Conservative MP called Health Canada's decision to approve use of the abortion pill, known as RU-486, "wrong on many levels."
"This chemical drug cocktail carries a high risk of complication," David Anderson said in a statement. Calling the pill an unsafe "abortifacient," the Saskatchewan MP added that he is "extremely disappointed" by its approval.
"This decision is wrong on many levels. The issue around this deadly drug combination will continue to be highlighted until it is recognized by Health Canada to be unfit for Canadians," he said.
"Health Canada scientists have failed Canadian women and children by making this decision."
Justice Minister Peter MacKay, however, chose more muted language when asked about the topic.
Addressing reporters in Calgary, MacKay said queries about the decision are for Health Minister Rona Ambrose to answer.
"It's an issue of course for women, families, Canadians everywhere, but I think your question would best be directed to Health Canada," he said.
"Personal opinions are best kept personal."
In St. Albert, Alta., Ambrose said Health Canada's decision is final and out of her hands.
"Any of those details you would have to speak to the officials at Health Canada and the scientists that actually manage the regulatory approval process. I'm not involved in it," she said.
Last year, Prime Minister Stephen Harper acknowledged the diversity of opinions Canadians hold about abortion, but reiterated that he has no intention to reopen the debate.
Group Calls Pill Unwelcome 'Human Pesticide'
On Wednesday, The Huffington Post Canada first reported about RU-486's approval after a two-and-a-half-year review.
Several anti-abortion groups criticized Health Canada over its decision.
"RU-486 is a human pesticide which kills the pre-born and harms women," said Campaign Life Coalition president Jim Hughes.
The Toronto-based Catholic Civil Rights League also called the decision "unwelcome" news.
"We ought to be working together to give women in crisis pregnancies real options and supports for their babies, not easier carefree ways to assist in the loss of life, particularly when it may not be in the best interests of their own health as well," the group said in a statement.
A full dosage of the drug is comprised of two parts: mifepristone — which blocks the pregnancy hormone progesterone, and misoprostol — which contracts the uterus and relaxes the cervix, allowing the placenta and fetus to expel from the body.
Approved in over 50 countries, the pill will only be available through a physician.
RU-486 will be manufactured by Linepharma International Limited and sold under the brand name Mifegymiso in Canada.
With files from Althia Raj and The Canadian Press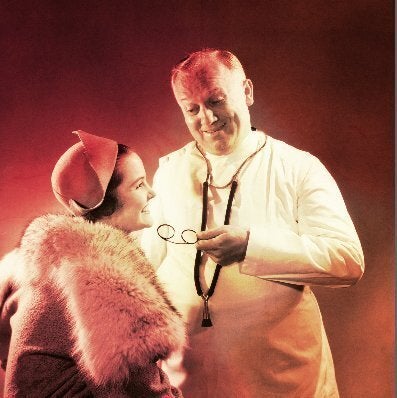 10 Myths About Abortion That Need To Be Busted