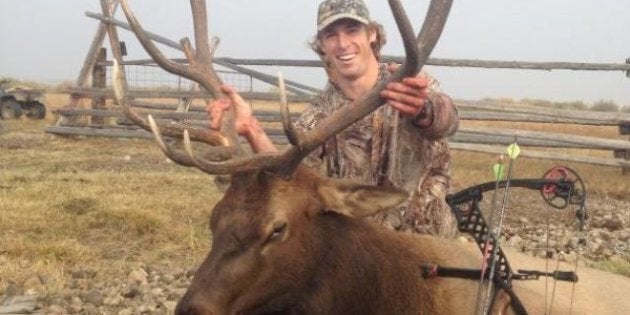 Animal rights advocate Peter Hamilton wants Vancouver Canucks forward David Booth to know what it's like to be hunted in the wild.
Hamilton is challenging the hockey player to a "Mantracker"-type experience where a team of hunters using high-tech equipment would hunt Booth in the wilderness.
Hamilton, the founder of ecological group Lifeforce, is disturbed by Booth's hobby of hunting down animals and then posting photos of his kills on his Twitter account.
Story continues after slideshow: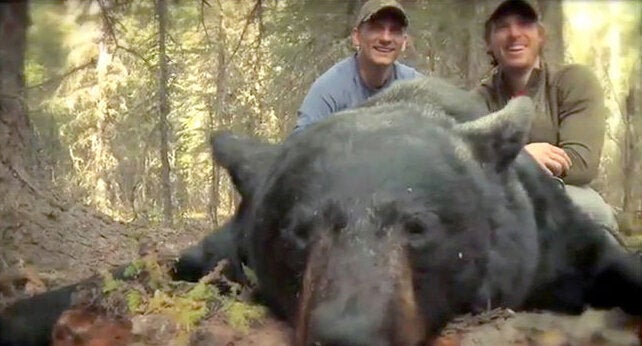 David Booth's Hunting Excursions
Most recently, the Detroit-born Booth posted a photo of a dead mountain goat while he posed over it with a bow-and-arrow in his right hand.
Hamilton's proposed hunt is not intended to cause harm, he said.
"Booth would be alone, unarmed, not provided with rations, and he would rely on any of his woodsman skills as wildlife are forced to rely on their abilities when they're ruthlessly pursued," Hamilton told The Huffington Post B.C. on Wednesday.
"I think all the images of him promoting and joking about trophy hunting is shameful," Hamilton said.
Booth hasn't responded to Lifeforce's challenge.
A draft plan of Lifeforce's "Bag Booth Hunt" shows the following:
1. Give Booth the same one-sided, unfair odds that wildlife are deprived of by human hunters. A team of Lifeforce Booth hunters, dogs, ATVs and high tech equipment will track and, hopefully, capture Booth before the agreed time period. The team could be comprised of eco-tour operators, First Nations, activists who have bear (sic) witness to/opposed hunting, and others. Costs could be shared between Lifeforce and David Booth. Since Lifeforce is a grassroots organization with a low budget we hope that donations would be received by those opposed to trophy hunting and in favour of non-violent ecotourism.

2. Booth will be alone, unarmed, and not provided with rations. He would rely on any of his woodsman skills as do the wildlife who are forced to rely on their abilities while being ruthlessly pursued. Booth will definitely be at a disadvantage if he has only participated in luxury trophy hunt parties. Canned-type hunt companies have basically delivered wildlife to their rich clients who have limited skills or knowledge. Hunters have all the comforts and conveniences when they hunt defenceless animals. Note: Earlier in 2012, Booth baited a bear to get the animal within the range of his cross-bow. Bear baiting is illegal in B.C. and a number of U.S. states, but is still legal in Alberta.

3. First Nations on B.C.'s North and Central Coast have declared a ban on the trophy bear hunt in their traditional territories. They say it is cruel and unsustainable.

4. This issue is "trophy hunting" and that is barbaric and inhumane. To kill for some type of perverted, psychopathic pleasure is simply wrong. In most cases, animal die slow, painful deaths. They are tracked by their blood as they bleed to death. And most have seen long term embedded arrows in deer and others.

5. David Booth should shoot with a camera NOT lethal weapons!
Popular in the Community