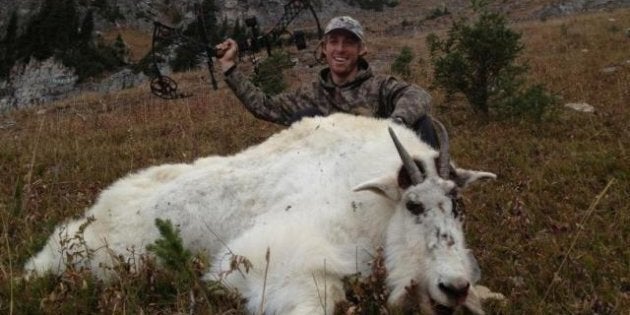 With NHL hockey on the fritz indefinitely, one Vancouver Canuck forward is getting creative in his hunt for trophies outside the arena.
Canucks left winger David Booth posted a photo to his Twitter account on Thursday showing quite the prize: a mountain goat that looks to be about twice his size.
Booth stands victorious over the mountain goat with a bow and arrow in his right hand.
The Vancouver Sun''s Pass It To Bulis blog posted a satirical take on the photo, substituting the mountain goat for a unicorn, Jabba the Hutt, Yoshi from Super Mario Bros and more.
Booth appears to be an avid hunter in his Twitter photos. He has posted pictures of himself mugging in hunting camo, holding an elk with giant antlers, and holding ducks strung across his torso.
But all of that pales in comparison to the time he killed a bear in a bear-baiting incident in Alberta, a move that drew widespread condemnation, the Calgary Sun reported.
The Sun story went on to say, "It's hard to imagine hockey's most despised team could actually be hated even more, but Booth has found a way to make the Canucks' whining, diving and arrogance seem like relatively minor evils."
Booth's successes in the wild trump his achievements over the last few seasons. He was traded to the Canucks in 2011 with the hope that he could provide some size and scoring up front, but he only managed 16 goals.
Booth writes in his mountain goat Tweet, "There's only one trophy in the world harder to get than this... And I'm getting that next."
What could he be talking about? A polar bear? The Sasquatch? A Stanley Cup, perhaps?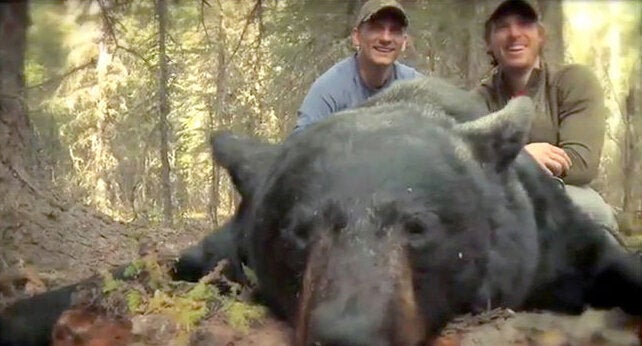 David Booth's Hunting Excursions