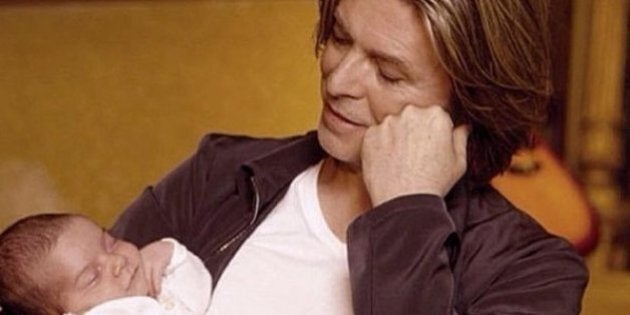 David Bowie's daughter, Alexandria Zahra Jones, is all grown up.
On Monday, the legendary singer's second wife, Iman, shared a rare photo of their daughter in honour of her 16th birthday. In the image, we can see that the teen, who goes by Lexi, has inherited her model mother's stunning features.
"Happy sweet 16th birthday to my baby girl Lexi! Stay sweet 'Classy with a hint of sassy,'" Iman playfully wrote.
While the teen's famous father passed away from cancer in January this year, a special birthday message was still shared on his social media accounts for his not-so-little girl.
"HAPPY SIXTEENTH BIRTHDAY TO LEXI," the caption read. "'Fill your heart with love today, Don't play the game of time...'"
The photo that was posted on Bowie's social media showed two images. The first is of Bowie and Iman with newborn Lexi in 2000. The second is of the legendary singer at the same age as his daughter now, 16, in 1963.
In the caption, Bowie is described as "an ambitious 16-year-old himself with a particularly bright future ahead of him."
Bowie and Iman welcomed their only daughter in August 2000 and introduced her to the world via Hello! Magazine at just 17 days old. Despite this public birth announcement, the couple opted to keep their daughter out of the limelight ever since.
While the couple has posted sweet candid throwbacks of Lexi as a baby, there are rarely any photos of the teen now. Other than the recent snap of Lexi on her 16th birthday, Iman only shared one other back in December 2015, marveling at how quickly her little girl has grown up.
Lexi is the youngest child of Bowie. The music icon also had a son, film director Duncan Jones, with first wife Angie.
Jones recently became a father himself. The 45-year-old and his wife Rodene Ronquillo welcomed a baby boy on July 10, exactly six months after Bowie passed away.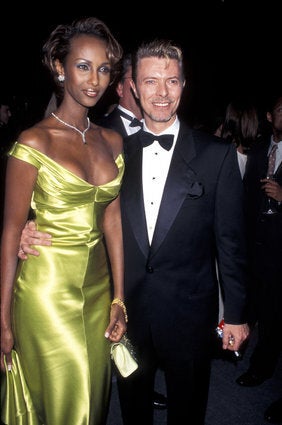 David Bowie and Iman Style