I was too young to have experienced in real time the brilliance of Ziggy Stardust. It was the Let's Dance-era pop that (literally) moved me most.
Instead, his deep and enduring impact on me was not the music, fashion, or performance art of the man known as David Bowie. It was the heart of the man born as David Jones. It was the story of his love for wife, Iman Mohamed Abdulmajid.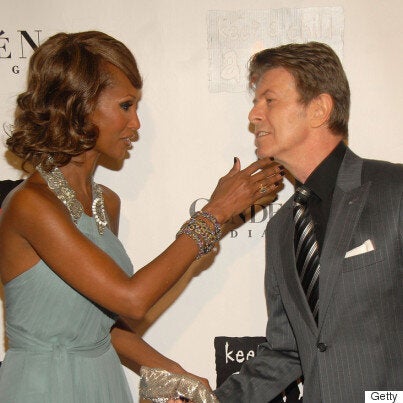 Though I've long since forgotten exactly who they talked to, or when it was recorded, I'll never forget watching an interview where he recounted the story of asking her on an early date for tea (classier than drinks), and how she remembered the futile way he kept trying to manoeuvre her so that he was the one walking on the outside edge of the sidewalk (a kind of chivalry all but dead).
First, that one of the most successful recording artists in the world could fall so hard and so completely for a woman of colour.
Remember, this was the early '90s. There weren't a lot of mixed marriages in the suburbs of Vancouver for a young minority woman to look to in real life.
We weren't reflected on TV or in the movies. We didn't always think we were attractive. Bowie showed me not all white boys were interested in only white girls. And it made me feel beautiful by extension.
The second was it provided a clear picture of how a man treats a woman when he truly loves and wants her: with respect. With transparency. With consideration. With effort. With vulnerability.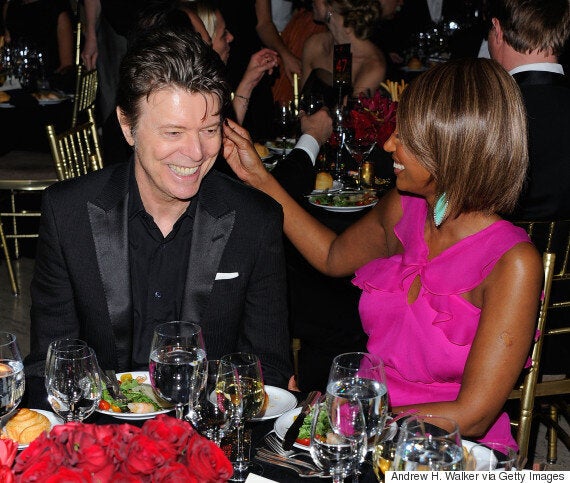 Google pictures of the couple. They are often touching or holding each other close. He is often looking at her. With wonder and affection and with joy.
She's talked about how she initially did not want to be with a celebrity. He shoved his insecurities into a corner and showed her the man behind the persona. The type, as she once recounted, who showed up at an L.A. airport, "flowers in hand, no security", to pick her up.
"That's when I knew. He didn't care if anyone saw."
But a very specific part of his story will always stay with me. Because when I think of the kind of person I would like to be with, or the kind relationship I would like to be in, I will continue to think of David Bowie and Iman, and the way they loved each other.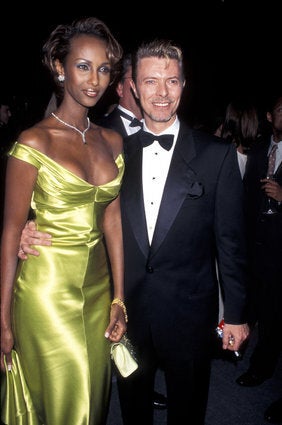 David Bowie and Iman Style