The news of David Bowie's death from cancer at the age of 69 has left fans around the world heartbroken — but not necessarily shocked.
The musician passed away from an 18-month battle with the disease that was kept largely private, but in a video for "Lazarus," off his new album Blackstar (seen above), he alludes to the shadow of death that was obviously surrounding his life. The video was released on Jan. 7, 2016, one day before his 69th birthday and four days before his eventual death.
In true inimitable Bowie fashion, he acts as both dying patient and brilliant artist in the video, with the first words of the song, "Look up here, I'm in heaven/I've got scars that can't be seen" belying the ending.
But much as Bowie's art — his music, painting, iconic roles and more — will keep his spirit alive, in the video he fights against death (in the form of a skull on his desk) as he continues writing, dancing his way into an armoire from which he (and the title of his song) promises to haunt us for years to come.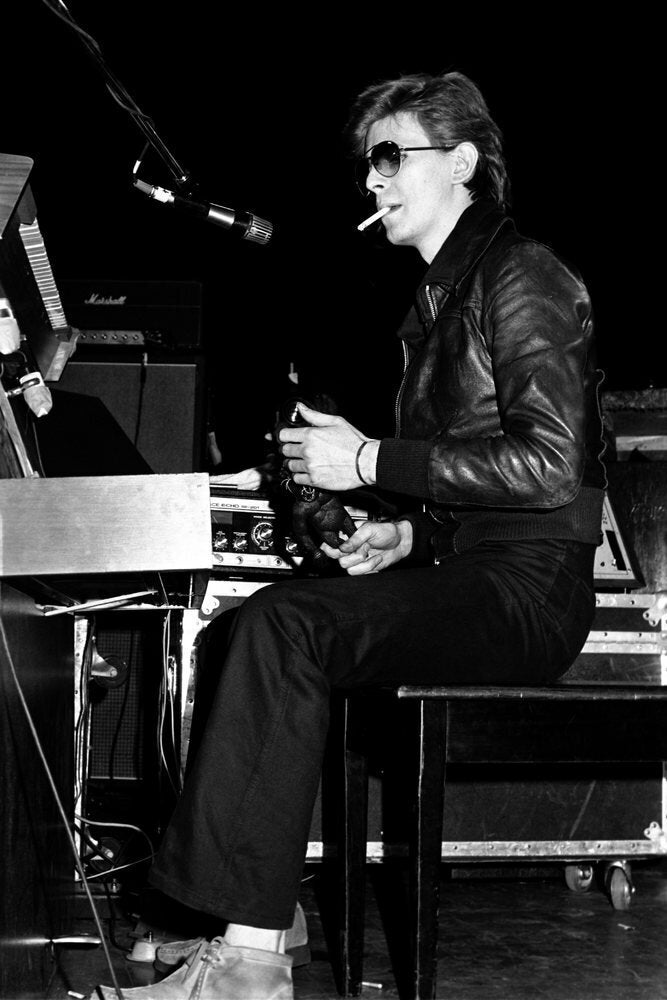 David Bowie
Popular in the Community