Singer David Bowie and his supermodel wife, Iman, really did have an incredible marriage.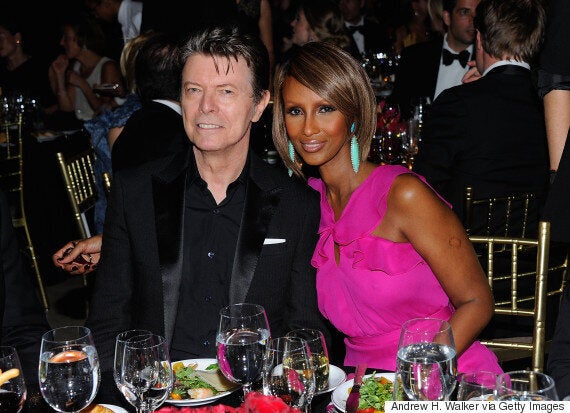 David Bowie and Iman, seen at a New York event in 2011, were married for 23 years. (Photo: Andrew H. Walker/Getty Images)
"My marriage is exactly as fabulous as you all would think," the Somali-American model said on "The Nate Berkus Show" in 2010. "He's fun, he's a really very curious man, and so I really learn a lot from him."
Bowie is widely quoted as saying: "You would think that a rock star being married to a supermodel would be one of the greatest things in the world. It is."
The couple's daughter, Alexandria, was born in 2000.
Secret to successful marriage
After their 20th wedding anniversary in 2012, Iman revealed her secret to the successful marriage.
"'You do things that are separate," she told talk-show host Wendy Williams. "He's a musician and I do my own business, but home [life] is private."
The 60-year-old entrepreneur and philanthropist once said that it was love at first sight for her husband — but not so much for her.
"I was not ready for a relationship. Definitely, I didn't want to get into a relationship with somebody like him," Iman told The Independent.
"But as I always said: I fell in love with David Jones. I did not fall in love with David Bowie. Bowie is just a persona. He's a singer, an entertainer. David Jones is a man I met."
Bowie had been married before, to model Angela Bowie in 1970. They had a son, Duncan Jones, together before divorcing in 1980.