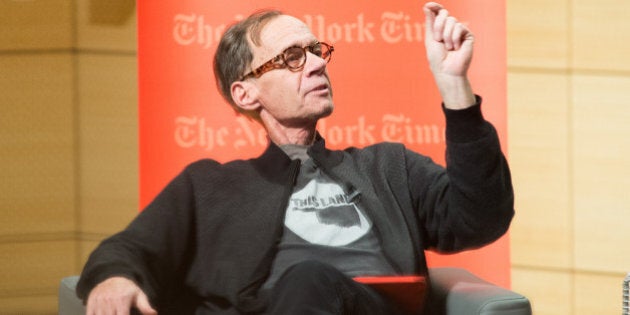 I sit on the periphery of journalism. A PR guy who needs journalists for business purposes and appreciates a good read, too. So I have been struck that this week the biggest news stories have been, well, about news.
First there was the debacle that was Brian Williams, the NBC news anchor who misremembered how he had been shot down from an armed forces helicopter in Iraq, and then proceeded to retell the lie to any audience that would listen. By week's end he had been banned by his employer for six months. The collateral damage was a further nail in the coffin of credibility of traditional news reporting and specifically the value of broadcast news.
By Wednesday, as the Williams story dissipated, we learned that longtime investigative journalist Bob Simon had tragically died in the back of a limo. Ironic, considering he was someone who actually did report from combat zones, including Vietnam and more than 60 other combat zones around the world. Concurrently, Jon Stewart of Comedy Central's Daily Show announced he was leaving for pastures anew. Probably a smart move, but still a loss to those looking for alternative news voices. I cannot admit to being a big fan of Stewart, but you have to admire his bravado at taking on the news pillars that have been accepted as the given truth for so many years. A favourite Stewart line as he accepted one of numerous award describes his tongue in cheek smarts. "You do realize this is comedy, right?"
Just 48 hours later we learned that legendary New York Times columnist and provocateur David Carr had collapsed and died on the newsroom floor at the age of 58. This, an articulate and thoughtful man who was open about his own problems, drugs, etc, while so eloquently explaining to us why we should care about everything from pop culture to politics. As a Times reader, I regret not reading him more.
Conversely, the week ended right here in Toronto with word that 200 plus employees at the Sun News Network would lose their jobs as the station shut down. Let's not kid ourselves here, this is no great loss to the world of academia or investigative journalism, but in a democracy there needs to be a platform for an array of disparate voices, even if few follow some of them.
What to make of the craziness this week? Certainly sadness at the personal losses. But also at the loss of strong voices and good journalism. In a fast changing media landscape where truth has become so subjective we can little afford to lose the good people who help colour our world.