Waxing your legs is painful, and one Quebec man didn't want to do it himself.
But instead of paying a professional, he opted to use a drone instead.
In a video shot Thursday in Magog, Que., David Freiheit stands on a field as he shows how he attached twine to the small unmanned vehicle, and then stuck it to a strip of Nair hair wax.
He says he left a lot of slack in the twine because he wasn't sure whether the drone could pull hard enough to yank the wax strip off.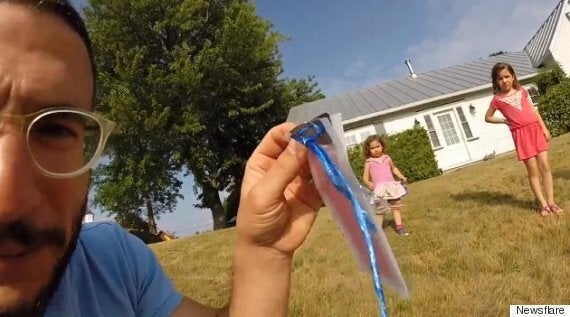 David Freiheit's children are likely pretty used to his antics, but in this video, they play along anyways.
"Daddy, you know this is not going to work," his daughter tells him.
"Oh, I think it's going to work," he replies.
Freiheit gives the drone a bit of a head start and as the twine becomes taut, it yanks the strip right off his leg.
Then the drone majestically sails off into the sky, a hairy piece of paper flying behind it.
"I tell you, it worked!" he yells, sounding a bit like a mad scientist.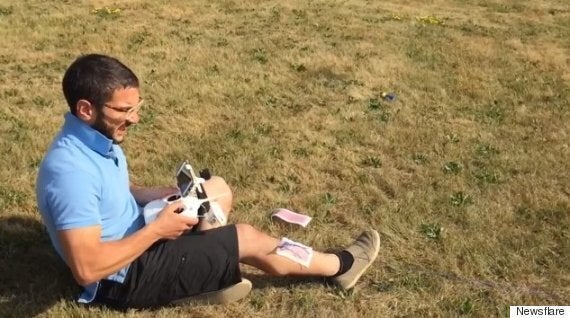 "This may revolutionize the way people wax their legs."
And drones aren't the only things he's enlisted for his experiments. Last month, he used a squirrel and a granola bar to pull out another of his daughter Mila's baby teeth, according to the National Post.
"They're lighthearted videos I hope can make people smile," he told the outlet.
You can watch Freiheit's drone wax his leg in the video above.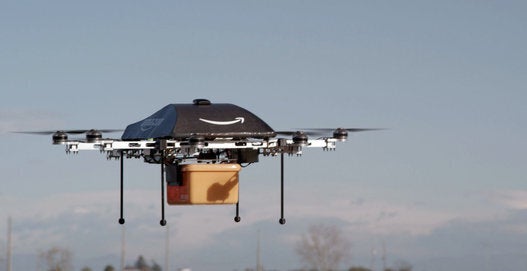 Robots In 2016: These Are The Robots And Drones That Will Change Our Lives
Popular in the Community