As a woman writer I'd like to say "thank you."
Oh and thank you especially for throwing in that little racial comment about how you also don't love Chinese writers, because you might as well shit all the beds while you're at it, right?
But thank you. Thank you for proving how very unequal the world is when it comes to female writers and queer writers and trans writers and any writer whose skin isn't lily-white. Thank you for pulling back the curtain and showing the dark, misogynist, racist underbelly of academia. Because when people like you pull shit like this, everyone is finally forced to pull their collective heads out of the sand and accept how very biased the academic world is.
Look, I'm not here to tell you what literature you should love or not love. None of us can help which writers resonate with us while others, though we can admit that they are technically proficient, brilliant with language and certainly not without talent, fail to move us. We like who we like. I get that.
What I don't get is how very little self-reflection there seems to be in your discussion of which writers you love and why. Have you ever wondered why you might possess such a bias against female writers, Canadian writers, and (apparently) Chinese writers? Have you considered how your own professors and their prejudices have warped your perspective and taste? Have you thought about the fact that your own relative privilege means that without serious thought and introspection it's going to be a real challenge for you to understand the context and nuance of writers who don't fit the mold of cis-gender white male?
And maybe what I really want to know is if you were ever up for that challenge, and if yes, when you got so literarily lazy that you could no longer stretch yourself enough to inhabit a skin that didn't resemble your own. Because that's what the best literature does, right? It takes us completely outside of ourselves and forces us to view the world from a completely different perspective. If done well enough, that experience changes us. Hopefully it makes us better people. I don't understand how you could ever become a better person if you only ever read books with protagonists whose take on the world is, ultimately, not so very different from your own.
I also want to tell you that as a professor, your first responsibility is to your students, not yourself. Like a good book, a good professor should change a student. The best teachers that I've had in my life have been the ones who've taken me out of myself and made me see the world in an entirely different way. Passion for what you teach is, of course, incredibly important and can't be discounted, but so, too, is the ability to extend yourself beyond your own petty likes and dislikes in order to give your students a well-rounded view of literature.
How can you possibly be doing that when every year you devote all of your time to re-hashing all of your favourite books? How can you open someone else's eyes when you refuse to do anything but perpetuate your own biases? And honestly, if you can't challenge yourself when it comes to how and what you read, how can you ever challenge anyone else?
Finally, I want to ask you how, as someone who is a writer and who also happens to be female, I am supposed to process this. When you say that you "teach only the best," what should I take away from that? Am I supposed to just sadly shake my head and assume that my vagina* prevents me from ever writing anything interesting or good? Am I supposed to laugh in a world-weary way and say, "well, that's just one man's opinion," as if your opinion isn't symptomatic of a much larger problem within academia? Or am I supposed to think that you are somehow trying to throw down the gauntlet, as if you could maybe bully women into writing something that you love?
Because the thing is, I've got my own gauntlet to throw down.
I've got a dare for you, David Gilmour. I dare you to spend six months reading nothing but writers who aren't white cis males. Read female writers. Read Chinese writers. Read queer and trans and disabled writers. Read something that's difficult for you to love, then take a deep breath and try harder to love it. Immerse yourself in worlds and thoughts and perspectives that are incredibly different from your own. Find a book that can change you and then let yourself be changed.
I'll even put together a top-notch reading list, if you like.
In return, I will let you teach me to love one of the books on your curriculum. I live in Toronto; I can easily audit one of your classes. Prove to me that you're a decent professor, and that the books that you teach can, in fact, change me the way that the best literature can and should.
I'm totally up for this if you are.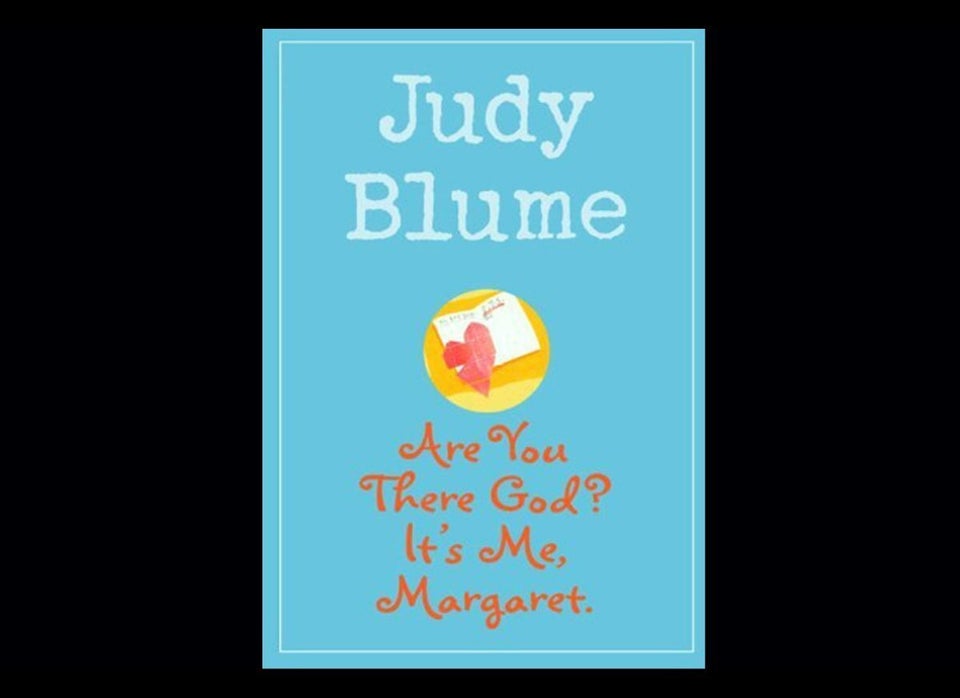 Readers Share: Books Every Woman Should Read