OTTAWA — The federal Liberals are staying mum about a star candidate who just turned on them.
David MacLeod is a Canadian Forces veteran that was supposed to run against Justice Minister Peter MacKay in the Nova Scotia riding of Central Nova. But the day MacKay announced he wasn't running again, the Liberals issued a statement saying MacLeod was also stepping down as a candidate for the Grits.
The Liberals said MacLeod advised them two days earlier, on Wednesday, May 27, that he was withdrawing as a candidate.
"He reiterated to us his strong support for the Party and our Leader. His resignation is for personal reasons and Mr. MacLeod is requesting privacy," party spokesman Olivier Duchesneau said in a statement on May 29.
But in an interview with the Globe and Mail published Monday, MacLeod said he stepped down over Liberal Leader Justin Trudeau's stance on Bill C-51, the government's controversial anti-terror legislation.
In a scathing letter that the Globe says MacLeod sent to Trudeau, he outlines his concerns.
A veteran with 27 years of service, MacLeod says he helped defend Canadian democracy by participating in peacekeeping, peacemaking and war.
"Having opposed oppressive political systems in the name of Canadian democracy, I refuse to support any entity complicit in the creation of a repressive act which assaults Canadian liberty," he writes.
Several Liberal sources told The Huffington Post Canada that they were caught off guard by MacLeod's statements Monday, and that he had never previously shared any concerns relating to C-51.
Duchesneau would say only that the party "respect[s] his decision and thank[s] him for serving our country."
MacLeod, who was selected as a candidate in the fall, told CBC he was surprised to see the Liberals vote for the anti-terrorism bill this spring.
"There was no indication, no one told me anything," he said about Trudeau's decision to vote in favour of C-51 while promising to scrap controversial bits of the bill if the Liberals are elected.
"You have to understand I was the very, very low man on the totem pole. There was blind hope on my behalf, which is not obviously a good way to live," MacLeod is quoted telling the public broadcaster.
"The Liberal party is a fine party. Many of the policies, programs and ideas...I fully support, but C-51 just struck me the wrong way."
MacLeod said he found the bill and its potential effect on Charter rights "very offensive."
HuffPost asked the Liberal Party for data on how many members and supporters had communicated their opposition to Bill C-51 with the head office. We are still awaiting comment.
Several NDP MPs tweeted their support for MacLeod on Monday. NDP finance critic Nathan Cullen said MacLeod's statement was important for all those who oppose Bill C-51.
MacLeod did not return requests for an interview.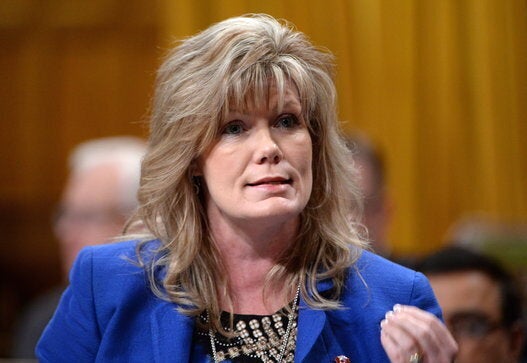 Notable MPs Who Aren't Running Again