The Toronto Star's Kenyon Wallace reported Friday that the clip of David Price was shot by Marc Surette, the owner of a café inside the Georgetown GO station, on August 27.
The Star says it viewed the video in September but Surette did not want it released as Price faced a Metrolinx investigation into the incident.
Surette told QMI Agency last month that he confronted the Ford staffer about his behavior and Price replied: "Yeah, f--k you d--khead, what are you going to do about it?"
Price, who serves as Ford's director of operations and logistics, received a verbal caution from Metrolinx last week over his treatment of the employee, The Star reported. But because the station is owned by Via Rail, the provincial transit agency found it had no jurisdiction over the door.
"It's actually no one's business what happens in my office," Ford told reporters.
Price has been a lightning rod of controversy since he joined Ford's staff in April and began making headlines after the mayor was accused of being caught on tape smoking crack cocaine. Ford denies the allegation.
Check out the slideshow below to learn more about the controversial staffer.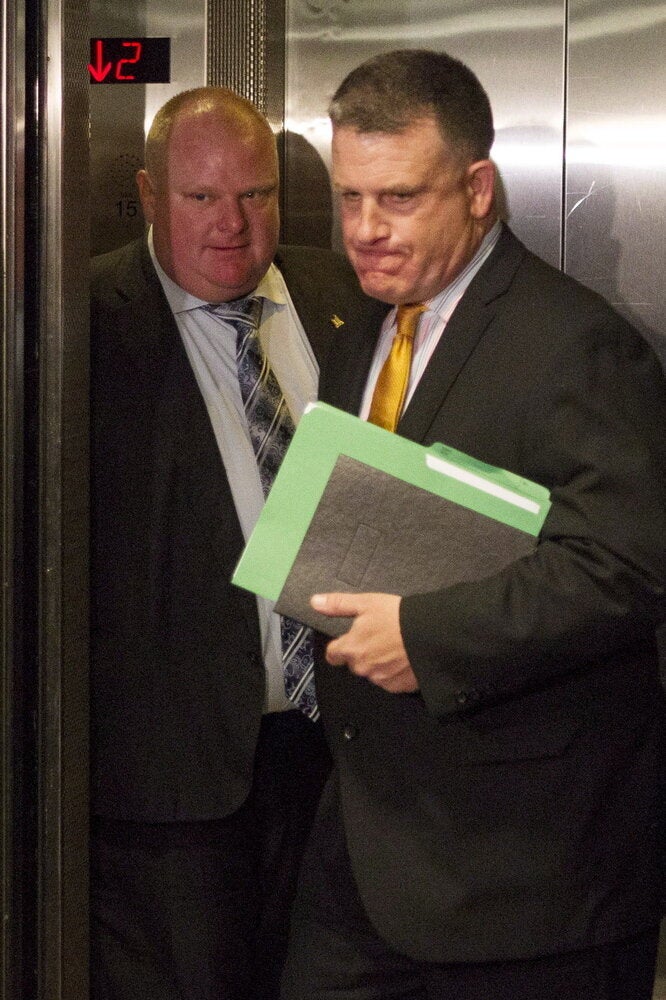 What To Know About David Price
Popular in the Community