We often hear about instances of sexual harassment, but how often do we see it? That's the question a new campaign is asking its viewers.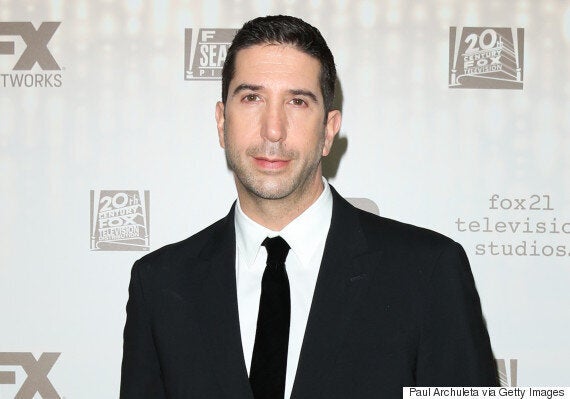 Actor David Schwimmer at the 2017 Golden Globe Awards.
"In the course of these stories and this process, I was repeatedly putting myself in the mind-set of what it must be like to be a woman in the world today," Schwimmer told Cosmopolitan. "When you've been objectified your entire life and become accustomed to being a second-class citizen in many, many ways — constantly told that you aren't worth the same as men, basically, and that your body comes first, or what you look like comes first — it makes a lot more sense to me that a lot of women don't even recognize when they're being harassed. Because you spend your whole life not being treated with the kind of respect that men are automatically given."
The campaign includes six videos depicting different types of sexual harassment in everyday life. Each video is based on a true story and portrays instances involving a coworker, a boss, a doctor, a photographer, a politician and an actor.
The first video in the series, simply titled "The Coworker," is a powerful depiction of how misinformed people are about what sexual harassment is and how quickly it can be brushed off.
The nearly four-minute clip shows a woman (played by Grace Gummer) prepping for her first bartending shift. While her male coworker attempts to prep her for any misguided behaviour she might experience from male customers (a.k.a. sexual harassment), he ends up sexually harassing her himself.
The clip is cringe-worthy and uncomfortable, but it makes a powerful statement: harassment is harassment no matter what.
The other videos are just as powerful and include well-known stars such as Cynthia Nixon, Emmy Rossum, Bobby Cannavale and Schwimmer himself.
Schwimmer's friend, Israeli-American director Sigal Avin, originally launched a campaign against sexual harassment in Israel in December by releasing five short films based on true stories. She then approached the "Friends" star to help launch the series in the U.S.
"I realized that I really wanted to see what sexual harassment was instead of hearing about it and reading about it all the time," she told Cosmopolitan, adding that there was "nothing that showed the gray area of sexual harassment."
Clearly the new campaign to combat sexual harassment couldn't come at a better time. Avin told Cosmopolitan that as a result of the series, more men are questioning their actions and are becoming more aware of what is and isn't acceptable behaviour.
"What a lot of men and good friends have said is that in watching these, you see how easy it is to cross the line," the director said. "A lot of men in Israel were saying they went to sleep that night going through their history, asking themselves, 'When exactly did I do this and when exactly did I do that?'"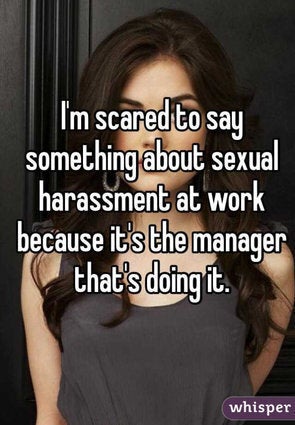 Tales Of Sexual Harassment At Work