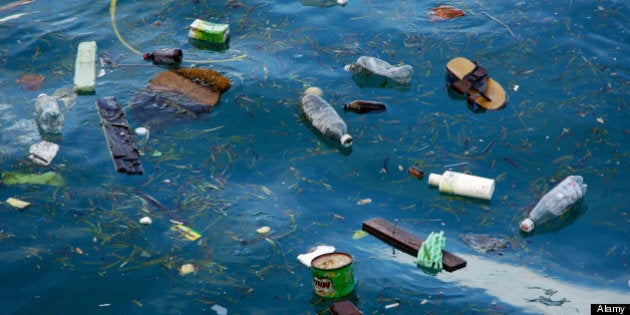 The saying goes, if a tree falls in a forest and no one is around to hear it, does it make a sound? According to 8,000 Ontario youths it surely does. You just wouldn't know from media outside this Windsor community despite their resounding hollers and applause.
On April 25, 2013, renowned scientist Dr. David Suzuki attended the WFCU Centre to empower the crowd with his Wake Up Canada call. It's a campaign organized by the Canadian Youth Climate Coalition (CYCC) to support a day of action, encouraging kids to advocate for their environmental future through the very media that overlooked them this time around.
The event was broadcast province-wide with the help of TVCogeco, but still there was little response from adults or acknowledgement of this priceless opportunity for students across Ontario. Guest speakers came all the way from British Columbia to help unite Canadians and foster our understanding that we're all in this together -- that the legacy we leave our children really does matter, especially to them.
This jam-packed hockey stadium hosted fellow speakers in the Wake Up Canada entourage. They included a First Nations activist with Greenpeace, Melina Laboucan Massimo. She explained the damage of Alberta bitumen harvesting practices and oppression that caused her to leave the reserve she always knew as home.
Pictures of tailings ponds shocked the crowd on the overhead screen. Although most of the kids were high school students, some of them were a bit younger. Explaining the threat of chemical leachates contaminating drinking water wasn't lost on any of them though.
Next was Sam Harrison, from Kids for Climate Action. His message was politically focused and it packed a memorable punch. He's only a young fellow and talking politics to children might have seemed out of place, until he riled his peers with tremendous enthusiasm for what he came this far to say.
Six-million children will turn 18 in time to vote in the next federal election. If they all participate, these newly minted adults could be the difference between a minority or majority government of their own doing. He proudly sported a button saying "Future Climate Voter" and the idea of kids having a say in their destiny penetrated deeper than society gives them credit.
Some may see our children as playing in parks without a care in the world; but the truth is we uprooted the trees, paved over the grass and polluted the air so badly that they can't breathe during summer. We replaced their time at parks with a reliance on air conditioning and slathering their bodies in sunscreen to avoid skin cancer. It's not so much that kids are maturing faster in modern times, as we're responsible for forcing them to grow up and solve the issues they've inherited.
Mr. Harrison's message dovetailed with Dr. Suzuki's description of the environmental challenges we've bestowed upon our children. He candidly offered,
"You see, my generation and those that followed, we partied like there was no tomorrow and forgot that there were consequences. We now see the results of living so extravagantly in the '50s, '60s, '70s. My generation left a legacy that you will have to deal with."
He also mentioned that he was speaking with students as a concerned grandfather, after political bullying forced him to abdicate his own board of directors at the David Suzuki Foundation. He wasn't shy to explain his challenges and this example of muzzling Canada's scientists brought a rare moment of silence to the arena. Suzuki was genuine and heartfelt in his delivery. The effect was disarming and somehow more real than hearing these issues discussed by concerned pundits on television.
But the guests of honour wouldn't let this gathering end on a sore note. The sobering moments were perhaps so powerful because the rest of the time was filled with laughter, hope, a ton of cheering and a positive plan for the future. On May 30, 2013, kids will share their Wake Up Canada messages to let us know how much they care and that we can all do something about it! It's a national event, there's enough time for schools to get involved and the only thing they need from us is a moment to truly listen.
Following the grand production a smaller group broke away to meet with Dr. Suzuki and the cast of traveling speakers, barely five minutes away in Tecumseh, Ontario. At the local museum they were joined by Cameron Fenton from the CYCC and Kevin Millsip from Next Up, known for youth leadership training.
The purpose of this detour was meant to inaugurate a very special project that was co-founded by the CAW's Ken Lewenza Jr. (Full disclosure: Lewenza Jr. organized the larger event in Windsor and both were planned together. I'm connected to the latter through social justice initiatives.)
The Canvas Campus is a "street tank" of sorts, akin to a think tank but for ordinary people. Young, old, experts and beginners are welcomed to sign on. Its purpose is to offer free education and the Dean of Canvas Campus is the respected Len Wallace, a professor from the University of Windsor.
With blessings from David Suzuki and a collective pledge of $50,000 from the labour community, things were off to a good start. The Ontario Federation of Labour's Antoni Shelton stopped by for the celebration as well.
The Canvas Campus is situated in an Aboriginal Tipi adjacent to the museum and it was launched through consultations with First Nations elders. They cautiously lent Indigenous support and friends of the project attended for the inspiring grand opening. Native art adorns the interior of this culturally respected structure and teaching is shared in the spirit of Tecumseh. (See pictures below)
The Tipi is cherished by locals in the Windsor-Essex area, but the initiative isn't limited by its physical location. Equipped with audio, video, Internet and Skype; the Canvas Campus began its first class by reaching out long distance.
Fifty-five students were present with Dr. Suzuki and the many guests who came to share their knowledge. A classroom from Peel Region joined them on a screen set in the centre and this is where the real magic happened, as youths were able to interact and ask questions.
Here's one of the more poignant answers regarding the corporate agenda, the politics of environment and the power of children in this equation:
In case anyone thought our kids didn't care about corporate responsibility, here's another glimpse of the business minds and curiosity that propelled their teach-in forward:
(A full list of video clips can be found on the Canvas Campus website here and photos from the inauguration with links to all speakers is located here.)
In the end these grand ideas and global challenges circled back to our own communities. As Dr. Suzuki explained in his experience, it's been too overwhelming for individuals to contemplate climate change on an international scale. Trying to solve the problems of entire industries or continents can become daunting in a hurry, but it doesn't need to be that way if we focus on issues in our neighbourhoods.
The overarching theme that tied everything together is we can each do our small part and combined it makes a difference. Training ourselves to pick up a piece of garbage each day can equate to 33-million plastic water bottles or cardboard sandwich containers being recycled, also in a single day (Canada alone).
The Canvas Campus will continue to provide free learning opportunities and it hopes to grow through membership. Upcoming guests include quantum physicist Bill Baylis and while this educational street-tank began with scientific issues, experts from social justice fields will be added to the roster shortly.
If you wish to share your expertise or request a class in the physical and/or Skype audience, you're invited to contact the Canvas Campus. Topic proposals will be accepted and they'll do their best to provide an appropriate instructor to meet your needs.
This project is dedicated to uniting knowledge from all across the country, as well as fostering a sense of unity and strength at the local community level. Eventually there may be satellites and those interested in expansion should direct their inquiries to Ken Lewenza Jr. Finally, here's a photo album to demonstrate what all the hype is about.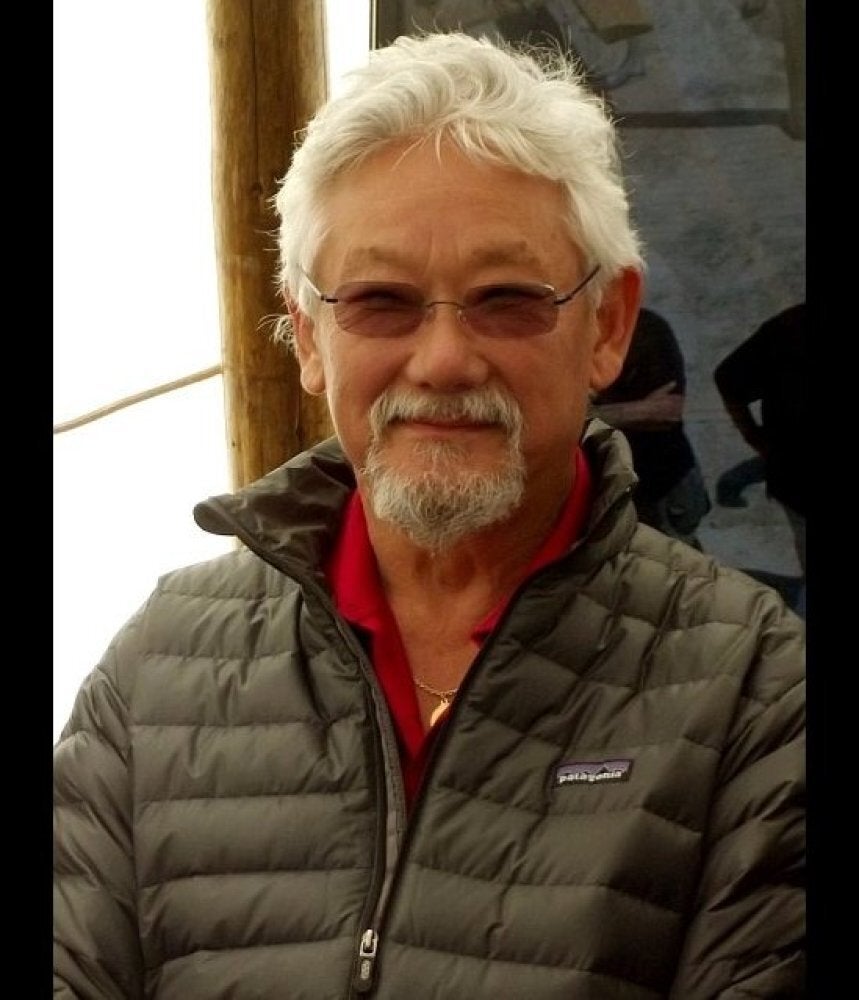 David Suzuki - Wake Up Canada & Canvas Campus
Popular in the Community