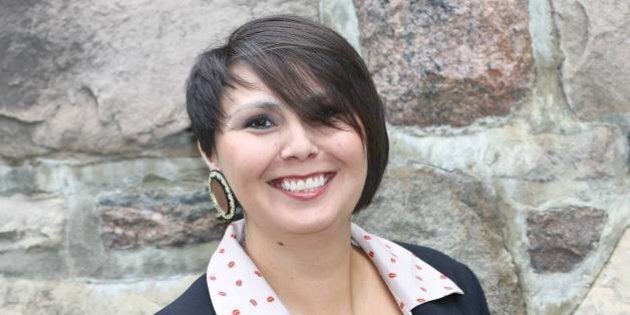 The City of Edmonton has named Dawn Marie Marchand its first Indigenous artist in residence.
Marchand, who is Métis and a member of Cold Lake First Nation, will spend the next year working within Edmonton's Indigenous Relations Office to develop a body of paintings and photography based on historical records of the region, the city announced Friday.
"There's so much history that needs to be shared with a broader public," she told CBC News.
The 45-year-old is a visual artist, published author and educator.
In April, Marchand made headlines for her work designing a soccer ball for underprivileged Edmonton youth.
The ball was designed for Free Footie, a charity that provides soccer balls for 1,300 children in need in the city.
Her painting fills hexagons of the ball with horses representing the 13 First Nations groups around Edmonton, in front of the city's river valley.
"Sometimes people just think we are all the same," Marchand told Free Footie. "That we speak the same language and that we have the same way of doing things and that's not necessarily true. It's important to understand the people that are around you. We want to get to that place where we know who our neighbours are."
The city says that Marchand's appointment is part of a focus on reconciliation.
"The Indigenous artist in residence pilot project is another step towards our focus on reconciliation while providing a platform to share the diverse cultural, social and economic contributions Indigenous peoples bring to our city each day," said Mike Chow, Edmonton's director of Indigenous relations, in a release.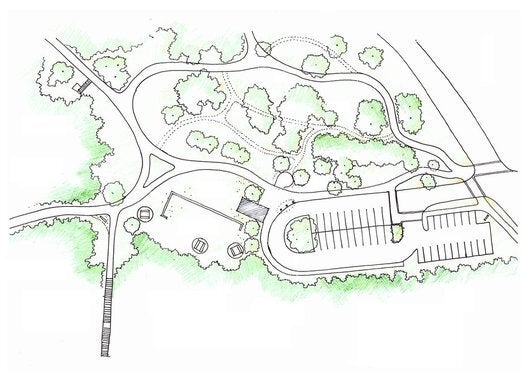 Edmonton's Indigenous Art Park
Popular in the Community