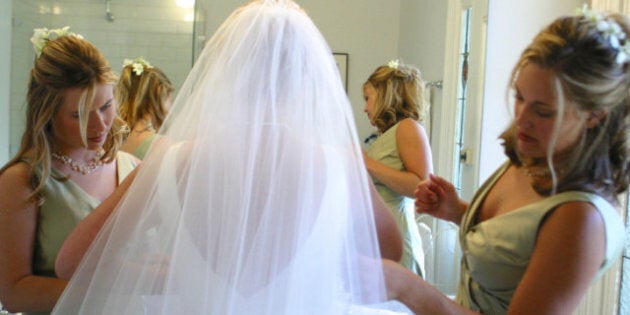 "Day-of" coordination. What is it? Many brides call or email me, asking for this service. The TRUTH is it doesn't exist.Then why do so many brides want it? Where did this term come from? The term was introduced and perpetuated by wedding publications and blogs.
They've convinced the bride that they can plan their own wedding and simply bring in a coordinator to handle things for them on the wedding day. Jumping on that bandwagon were newer, inexperienced planners who wanted to build up a portfolio. So along came the $500 "day-of" coordinators.
Let's break it down shall we? You can expect your c-oordinator to work, at the very least, 10 hours on the wedding day. Established planners charge anywhere from $50 an hour to $100 an hour.
That sounds accurate, right?
*We're basing this exercise on $50 an hour. Planners charge different rates based on experience and region.
Now let me explain the difference between the EXPERIENCED PLANNER and the $500 PLANNER.
EXPERIENCED PLANNER: They've been in the business for years, can identify every single problem before the wedding day arrives. Their experience allows them to manage 10 to 15 vendors prior to and on the wedding day. The experienced planner is also calm and resourceful, which allows them to problem-solve when things turn bad.They have an extensive vendor list that they can turn to if one your vendors has to be fired and a replacement needs to be found FAST. They has extensive knowledge in floor plans and timelines. Another advantage the experienced planner carries is insurance, which is required by almost all venues. The experienced planner can charge anywhere from $50 to $100 an hour for their expertise. On your wedding day, you can expect that your planner will work at least 10 hours.
$500 PLANNER: He or she is most likely new to the business. Their list of vendors is minimal, if at all. They have very few weddings under their belt, which means they doesn't have much experience. Because of that inexperience, they may not be able to direct a large number of vendors requiring their leadership. Their knowledge of contracts and timelines is minimal. They may not have the insurance required by your venue. The "Day-of" planner charges $500.
Here is where it gets interesting. In order to be present at your wedding, your coordinator has to do more than just show up on the wedding day. Why? What's so hard about just showing up? Let me pose a few questions for you to consider. Humour me, it's all going to make sense. Here we go:
Should your coordinator know who all of your vendors are? Well of course they should. They would have to spend hours calling each one, introducing themselves to them, discussing their duties, delivery, set-up and start times.
Should your coordinator have copies of -- and have read -- all of your vendor contracts? In order for them to fully understand what each vendor's scope of work is, delivery and set-up times, and even the amount of hours of service they are providing, they would have to spend hours reading and comprehending these contracts. Without these contracts, they're not able to create an accurate timeline of your day.
Should your coordinator know the physical aspects of your venue? It's essential. They have to visit your venue prior to the wedding day. Together with you and the venue manager, it's mandatory that they perform a walk-through. It's their job to know your venue like the back of their hand. If they just show up on your day, how do they know where the load-in bay is? How will they direct the vendors on delivery and set-up? Can they tell the DJ/band where the electrical outlets are for their use? By meeting with the venue managers prior to your wedding, they know your floor plan. They would know where there is an extra chair if an unexpected guest arrives. Oh by the way, they take hours of time getting copies of your guest list in order to know that. Yup, they would have spent time sorting out your guest list alphabetically and by table number. Pretty essential since the majority of your guests expect them to help them find their escort card and seat.
Should they make a timeline for your wedding day? ABSOLUTELY. I've been planning weddings for over 10 years, and it takes me an average of three hours to draft the perfect timeline. Yup, I'm serious. After the preliminary timeline has been made, you need to review it and confirm it's what you want. Then changes are made and it's sent to your venue, caterer, photographer and DJ/MC or band. Everyone follows the coordinator's timeline and direction. Oh, and they have to be flexible and be able to adjust it as the day goes on, especially if problems arise.
Will your coordinator direct your rehearsal? They absolutely should. The only way they wouldn't is if your ceremony takes place at a church. Don't expect the venue manager to do this for you... it's not their job. An experienced planner has taken the time to send you a ceremony diagram and gone over it with you. My clients and I work together to decide who stands where, who walks in first, last and in between. We also determine if there is a table needed for a memorial, or a unity candle. With preparation, your rehearsal should last only an hour. This ensures you get to dinner on time and start having fun.
Who sets up your escort cards, favours, toasting flutes, cake knife and server... and all those special little items you that require attention? Your "day-of" coordinator does. But how do they get them? The experienced planner was at your rehearsal and required you to bring them to him or her. They show up on wedding day prepared with all of these items. If your planner only showed up on the wedding day, how did these items get to your venue? Who is going to bring them? You, your mom, your friends?
We've addressed some very important questions and scenarios. I hope it's much clearer for you to understand what tasks your coordinator must perform prior to your wedding day. Still not sure? Let me break down the required tasks and time spent performing those tasks.
Contacting your contracted vendors and obtaining their contracts -- three hours
Reading and fully comprehending contracts -- three hours
Venue walk-through -- two hours
Creating a timeline to perfection -- three hours
Assisting you in creating your ceremony order and flow -- one hour
Rehearsal -- one (more like two) hours
Pre-planning with the bride on ceremony lineup, guest lists, floor plans, etc. -- two hours
Wedding day -- 10 to 12 hours
Total hours required to PERFORM SUCCESSFULLY on the wedding day: 25 hours
25 hours X $50 = $1250.00
That's far more accurate. And we haven't included the costs for our assistant, our insurance and our overhead costs.
I know that every bride expects her "day-of" planner to handle all of the tasks outlined above. When it's broken down, she is charging you $500 for 25 hours of her time. The $500 forgot include the costs of their phone, website, advertising, computer, fuel costs, paper or printer. After the costs of doing business are accounted for, you are paying them $5 an hour. That's just crazy talk! It's less than minimum wage. Employees at McDonald's make more than $5 an hour.
How hard would you work for your boss if he told you he wanted you to perform the tasks of a $25 an hour employee, but he's only going to pay you $5 an hour to do it? Eventually you will be tired and disgruntled. So is the $500 planner.
A word to "day-of" coordinators out there offering this service: If you are reading this, ask yourself, "Aren't I worth more?" Your future is based on the reputation you build with venues and vendors. If you place yourself in a situation ripe for disaster, you place your reputation at risk. Your career will not thrive on bad reviews. For clients and the industry to value you, you must first value yourself. Offering at least "month-of" services, and charging properly for it, allows you to perform a thorough job for your clients and it raises the level of professionalism in the industry.
A word to brides who want a "day-of" coordinator: Be careful, you may get what you pay for. I've actually received calls from brides who thought I was too expensive. They have called me after their wedding to say, "I should have listened." By then, it's too late. You only get one opportunity to get it right. Don't put the success of your wedding day in the hands of the $5-an-hour wedding planner. If you aren't paying them what they are worth, the odds are they don't have your best interests at heart.
The Wedding Industry Professionals Association (WIPA), also published a white paper on the subject. Click here to read more.
Thank you for taking the time to read this and understand the importance of a wedding planner, their value and how it affects you.
Popular in the Community