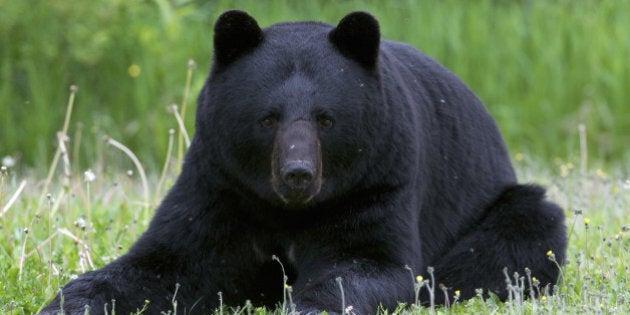 Several B.C. residents are appalled after finding the mutilated bodies of two black bears on Saturday.
Melissa Hafting was out for a walk in Pitt Meadows when she came across one of the discarded bodies, according to CBC News. Its paws and internal organs had been removed, indicating that the animal may have been killed by poachers.
"It was really horrific," said Hafting, 31. "It was just dumped on the side of the road. It was freshly killed."
The distance between Metchosin and Pitt Lake near Pitt Meadows, where the two animals were found.
Meanwhile, in Metchosin, a community just over 20 kilometres from Victoria, Marg Lachmuth stumbled on a second bear that had washed up on Weir's Beach, according to CHEK News.
The animal was also missing its paws and had a cut through its body that had Lachmuth thinking about the international market for gall bladders, which can go for as much as $10,000.
"To take a life for the love of money just makes me crazy," she said. "I don't understand why people do that and it's a young bear he had a live to live just like we do."
Dumping mutilated carcasses is also illegal, but happens fairly often, according to conservation officer Jack Trudgian.
"[Hunters] find the closest and the easiest place to dispose of [the remains] which a lot of times is on the side of the road, in parks and sometimes even dumping it on somebody else's property," Trudgian told CTV News.
Those caught trading or selling black bear parts could be jailed for six months or ordered to pay a fine of up to $250,000.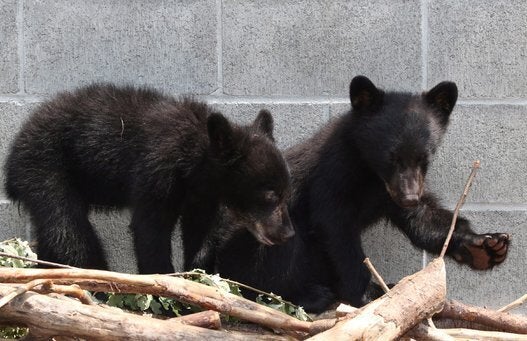 Orphaned Black Bear Cubs, July 2015