Have you had "the talk" with your kids? No, not the birds and the bees; the one about death and funerals. I admit I hadn't considered discussing death proactively with my daughter; it seemed morbid and unnecessary — until it happened.
In the midst of their own grief, many parents aren't sure how to navigate their kids through bereavement. But it makes sense to prepare kids ahead of time for what death means and what happens at religious or cultural ceremonies without the emotionality present when a loved one has recently died.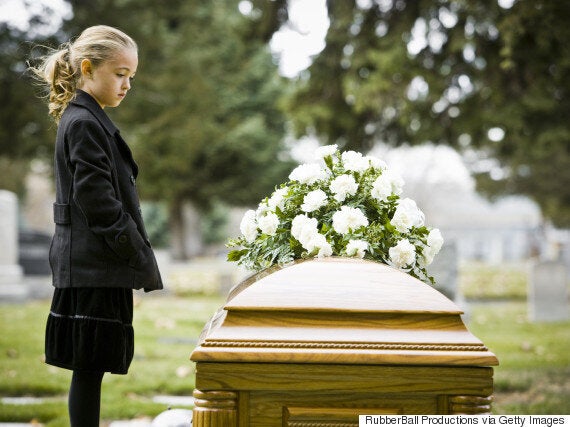 Andrea Warnick is a registered nurse, grief educator and thanatologist in Toronto. She agrees having some basic discussions with kids about death and funerals before they happen can help lessen shock, confusion and fear when a death does occur.
Warnick urges parents to first explain what death entails on a physical level. She tells kids, "The body (head and neck included) isn't working anymore and will never work again."
Apparently the "head and neck" inclusions were added after several young children expressed fears of finding a headless person at open-coffin funerals. Young kids are very literal, which is why Warnick recommends spiritual intentions be less concrete and suggests expressing them as, "This is what I believe..." She also suggests supporting kids' imaginations when wondering what happens after death.
"It's also okay if parents don't have all the answers."
Exploring different belief systems helps a child process death. "It's also OK if parents don't have all the answers," Warnick confirms. "Kids can accept that, so telling a child you don't know why somebody died so young or tragically, or you don't know why death has to happen at all, is not damaging to a child."
Don't say "passed away," say "died"
Invite as many questions as possible and answer them all truthfully. Warnick warns using terms like "lost," "passed away" or "sleeping forever," instead of saying "died" and giving a proper explanation of death, can create unnecessary fears, such as children afraid to fall asleep in case they never awaken.
Allow kids to express fears or concerns and validate them all. Share your own positive and negative feelings about death and funerals to get your child talking if they don't want to open up on the subject.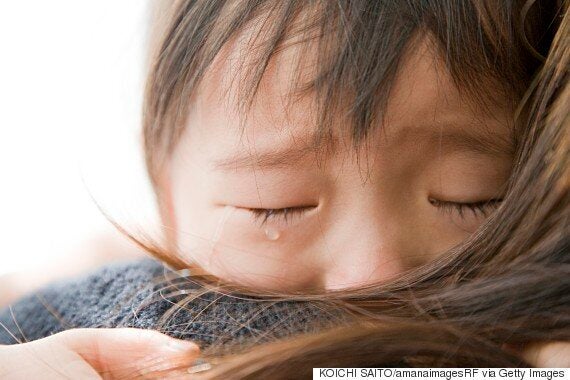 Before taking your child to a funeral, ensure children are welcome. Attending the funeral of someone who is not a close family member is a less stressful way to learn the protocols and behaviours of the process, Warnick says. She confirms studies have been conducted to prove that children of any age can attend funerals without emotional damage if they are properly educated and supported throughout.
Encouraging your kids to attend
Some children just don't want to attend funerals, no matter who died or how, or how well a parent is supporting them. Warnick recommends asking your child why they are refusing to go, in the hopes of understanding their hesitancy and mitigating their concerns.
Often offering children an "out" can help encourage their attendance. They may need a break from a funeral and sometimes parents can't leave. In this case, Warnick advises parents involve the child in picking a trusted adult friend or family member who can accompany the child to a quiet place near the funeral, but not part of it, where they can do something distracting like colouring or reading.
"Children of any age can attend funerals without emotional damage if they are properly educated and supported throughout."
Some kids have a hard time expressing a need for space, so decide on a special signal ahead of time, like an ear tug or chin scratch. When your child shows the signal, you'll know it's time for a break.
Heather Hamilton knows how beneficial a break room can be at funerals. Sadly, her son Zack died at age three. Despite the overwhelming heartache of the situation, Hamilton wanted the funeral to be kid-friendly so Zack's two brothers, little friends and family could say goodbye to him, but not get weighed down by the adult grief.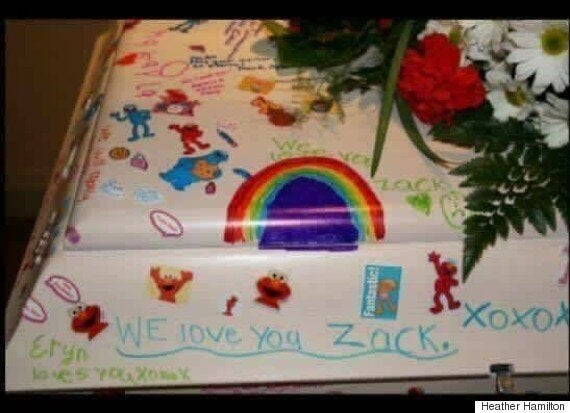 To do this, she arranged to have a room adjacent to the viewing area available with the colouring supplies and stickers the kids used to decorate Zack's casket. The children were free to come and go from the main visitation room as they needed, depending on their level of comfort.
If, after all your discussions and encouragement, your child still adamantly refuses to attend a funeral, try to find a way to have some kind of ceremonial event of your own for your child to say goodbye and give a sense of finality to the death. Warnick cites studies of grieving children, which confirm attending a funeral or ceremony helped a majority of the kids involved to grieve and process, while kids who did not attend funerals of loved ones often had regrets.
Death is never a pleasant subject, but dealing with it is simply one of the skills parents are responsible for instilling in kids.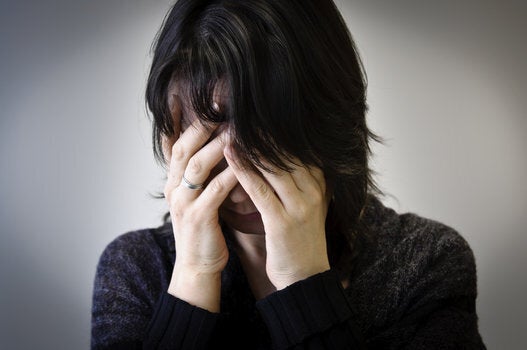 10 Things You Need To Know About Anxiety