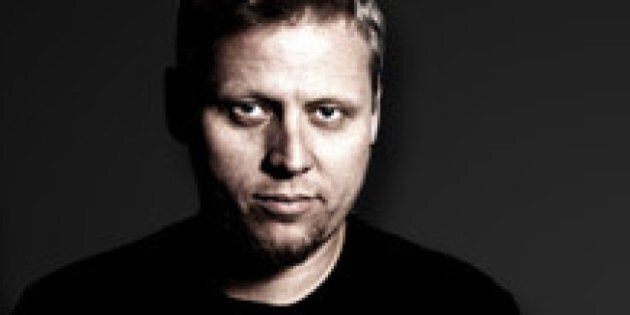 "The Dean Blundell Show," the shock-jock morning mainstay for Toronto radio station 102.1 The Edge CFNY-FM, is off the air.
On Thursday evening a statement was posted on The Edge's site for the controversial program from parent company Corus Entertainment. "Effective immediately, we are suspending "The Dean Blundell Show," the statement said. "This will allow us to review our internal practices to ensure that our programming is compliant with our station's policies, as well as community and broadcast standards." There's no word as to if the show will return to the airwaves at some point or personnel changes are forthcoming.
This decision follows an extensive report from The Toronto Star on Sunday, Dec. 8, regarding comments the show and particularly the program's producer Derek Welsman made regarding a criminal trial where Welsman was the jury's foreman.
The Sept. 30 broadcast of "The Dean Blundell Show" contained homophobic and biased comments which could have jeopardized the fairness of Joshua Dowholis' trial which concerned four men Dowholis -- who is HIV-positive -- sexually assaulted after meeting at a Toronto bathhouse in 2011.
"If anyone wants to get into the backdoor business, I can give you some tips," Welsman said during the program. Three days after Dowholis was found guilty (Sept. 27), Welsman revealed more details regarding what the jurors had to determine before deeming Dowholis guilty. While Welsman hasn't been charged, revealing any information from jury deliberations is illegal. On three separate broadcasts (one prior to the jury's verdict and two afterwards) Welsman spoke about the trial and the jury.
"All I know is that you have damned a man to five of the greatest years of his life," Blundell said on the Sept. 30 broadcast. "True," Welsman replied. "I have done my job, my civic duty."
If the judge in the case should order an inquiry into what transpired regarding Welsman's actions, Dowholis lawyer Kathryn Wells could seek a mistrial. "Just because he's gay, just because he lived that lifestyle, does not disentitle him to a fair trial," she told the publication, adding Welsman "willfully engaged in misconduct" such as discussing jury deliberations. Dowholis is scheduled to be sentenced in January.
The Canadian Broadcast Standards Council (CBSC) had admonished the program previously including four times since September, 2009 for controversial and, at times, homophobic comments. Following its last brush with the CBSC, the station was required to submit a plan revealing how it would avoid possible breaches in future broadcasts. On August 14, 2013 the Council released its decision regarding comments Blundell made earlier in the year that some complained were homophobic.
"The CBSC received two complaints about the broadcast alleging that the hosts had given the impression that young people should be ashamed if they engage in a 'gay' sport or other homosexual activities and had perpetuated negative stereotypes about homosexuality," the decision read. "CFNY-FM responded that the program is intended to be satirical and sarcastic."
Story continues after slideshow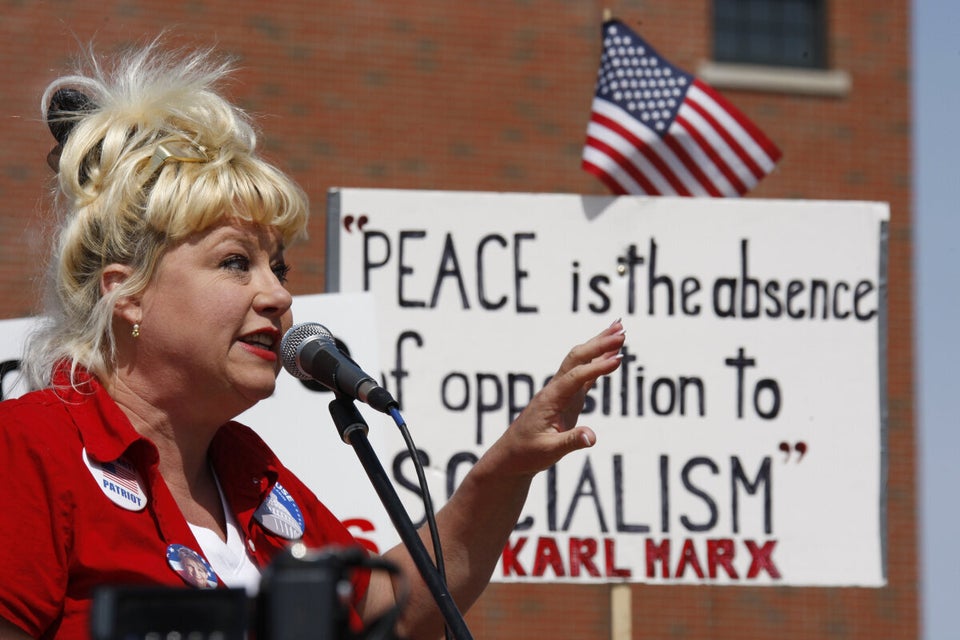 Outrageous Homophobic Statements
On Wednesday the radio station posted a 30-second apology from Blundell regarding what happened. "I need to be serious for a minute," Blundell said according to a Toronto Life article. "On this show we regularly have pretty crass conversations. Recently we crossed the line. My producer Derek Welsman and I had a discussion about a sexual assault trial on-air. We both made rude, homophobic and inappropriate remarks, which were offensive and unacceptable.
"We offended a lot of listeners, our families and our friends," Blundell continued. "We strive to do our best every day to entertain you, our listeners. Those conversations were not entertaining. They were plain and simply wrong. For this, I sincerely apologize, and I'm truly sorry."
Corus Entertainment echoed those thoughts in their own apology according to Canada.com. "Corus Entertainment is offended and disappointed by recent language used on the Dean Blundell Morning show in discussions about a trial," the statement read. "The comments that were made do not represent the views of our company, our employees and our sponsors, and are contrary to our core values, and who we are as a company. We apologize to our listeners and to the broader community. We can and will do better."
On Friday morning (Dec. 13) Blundell tweeted from his personal Twitter account but spoke about the weather in the Greater Toronto Area and not the current storm of controversy surrounding his show. Meanwhile, Welsman's Twitter account has been protected. Blundell's program co-host Billie Holiday tweeted Dec. 9 she was heading for the Bahamas "for some sun" and has made no comment also.
Popular in the Community