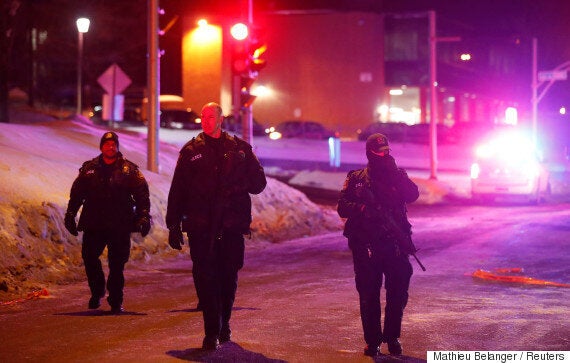 That fateful Sunday night, I saw the dozens of police cars and ambulances racing to our local mosque, only a kilometre away from my home. I have seen thousands pay respect to the Muslim community the night after the shooting, tears in their eyes. I saw our whole political class, both national and provincial, line up in solidarity, putting the politics aside for days, mourning. Most of all, I talked with citizens of the city I live in and shared in their grief.
The world media have already carried on. Canadians are back at work, thinking about their own problems; however, my city remains in shock weeks after the events.
You don't come back from a terrorist attack by snapping your fingers. The healing process is well under way, but we will need time. The mosque is reopened, blood has been wiped away, but our social fabric is still fragile. I'm confident we will be back stronger than ever; the city I know and love will not accept terror and hate, ever.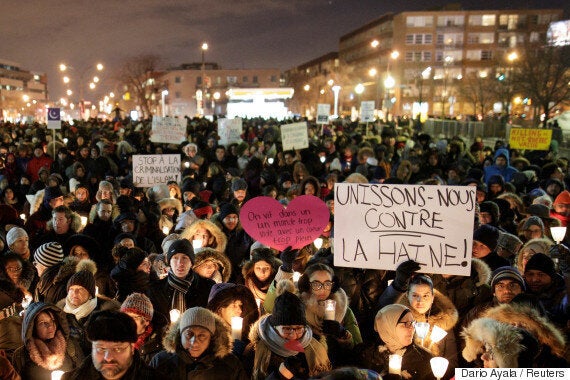 Sadly, it seems that the rest of Canada fundamentally doesn't trust us to grow positively from the attack. The witch hunt is well under way so that fingers can be pointed at the facilitators. So-called trash radio received a lot of heat following the events. People also blamed nationalism and separatists with their Chart of Quebec values for creating tension amongst us. Overall, we are often depicted as a closed society on the verge of sectarianism.
Please, believe me. We are not like that.
We are peaceful. Quebec City has the lowest crime rate in Canada by many metrics. People are kind, caring and generous. Most of the time, you will find a smile where you least expect it, simply because that's the way we are. Immigrants are welcomed here, being a big part of our developing private sector. Many restaurants, high-tech firms and real estate projects are owned and developed by business people from around the world. Our biggest industry is the public service, which has been practicing a thorough equality program for years.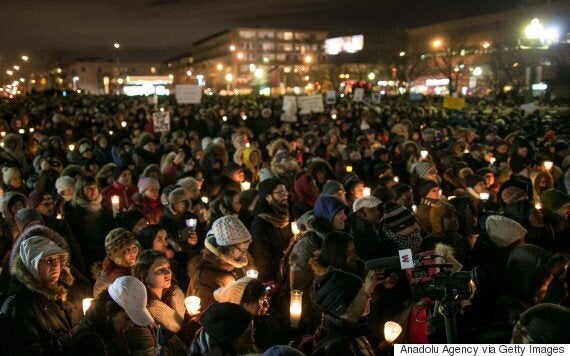 That being said, let's not hide from what happened. A small fringe of our society is gravitating around extremist ideas. The mosque shooter was one of them and he deserves the harshest treatment possible. However, this minority of highly motivated extremists exists in all societies. The Internet unlocked the doors to this nasty world and nowadays, radicalizing yourself takes a few clicks and a bad temper.
To be completely honest, Quebec City was living in a kind of dreamlike stupor prior to the attacks. We thought our peaceful and kind city was immune to violence, much like every other city prior to being a victim of terrorism.
What we need to do now is realize words typed on the Internet make a difference. We need to come to the fact that letting trolls spur hateful comments on Facebook is not OK. Racist comments during a hockey game, in a family gathering or around a cold beer need to stop. We ought to pay attention to each other and stop radicalization at its roots, where hate mingles with bad ideas.
The responsibility to do better is on us, but your helping hand will make everything easier.
For that, Canada, we will need your help. You need to stop depicting us as something we are not. Sure, we've had our differences in the past, but violence and terrorism is a national concern we all share. Please, don't paint us as a racist, intolerant community -- it will simply add to the fire we are already battling. Canada is a multicultural and inclusive society, a fact a small part of my province hates. By pushing us all aside and characterizing us all as something we are not, you will increase that resentment. The responsibility to do better is on us, but your helping hand will make everything easier.
On a final note, I want to make clear this text is not a victimization attempt on Quebec's behalf. The real victims are the families and friends of our six fellow Quebecers who were gunned down for exercising their religious rights. They are the ones we all need to support, wherever we are in Canada. Let's be all better together so these fine men didn't die for nothing.
We stand on guard for thee.
Follow HuffPost Canada Blogs on Facebook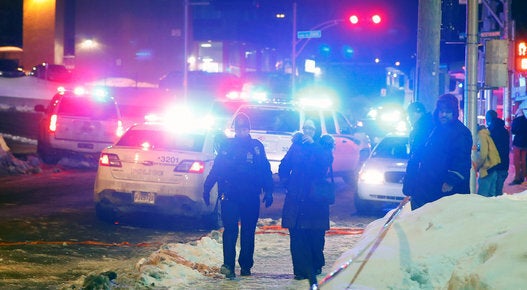 Terrorist Attack Shooting At Quebec City Mosque